Virgin Money London Marathon 2021
Run London for the children of Wales!
When: Sunday 3rd October 2021
Where: London
Fundraising target: £2,000
We're so pleased that you'd like to run the Virgin Money London Marathon for us in 2021. By taking on this challenge, you'll be helping us to continue supporting the 73,000 children looked after by the Noah's Ark Children's Hospital every year.
We have only one place for available for the race next year so when applying, please make sure you fill out the form below as fully as you can.
Applications close on 31st December 2020 at 5pm.
In order to be as fair as possible, a panel of charity representatives will be looking through the applications and selecting the lucky runner.
So, let's get started!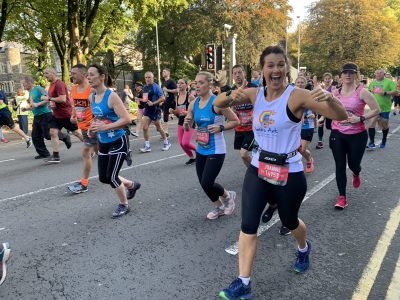 October 3, 2021




8:00 am - 5:00 pm