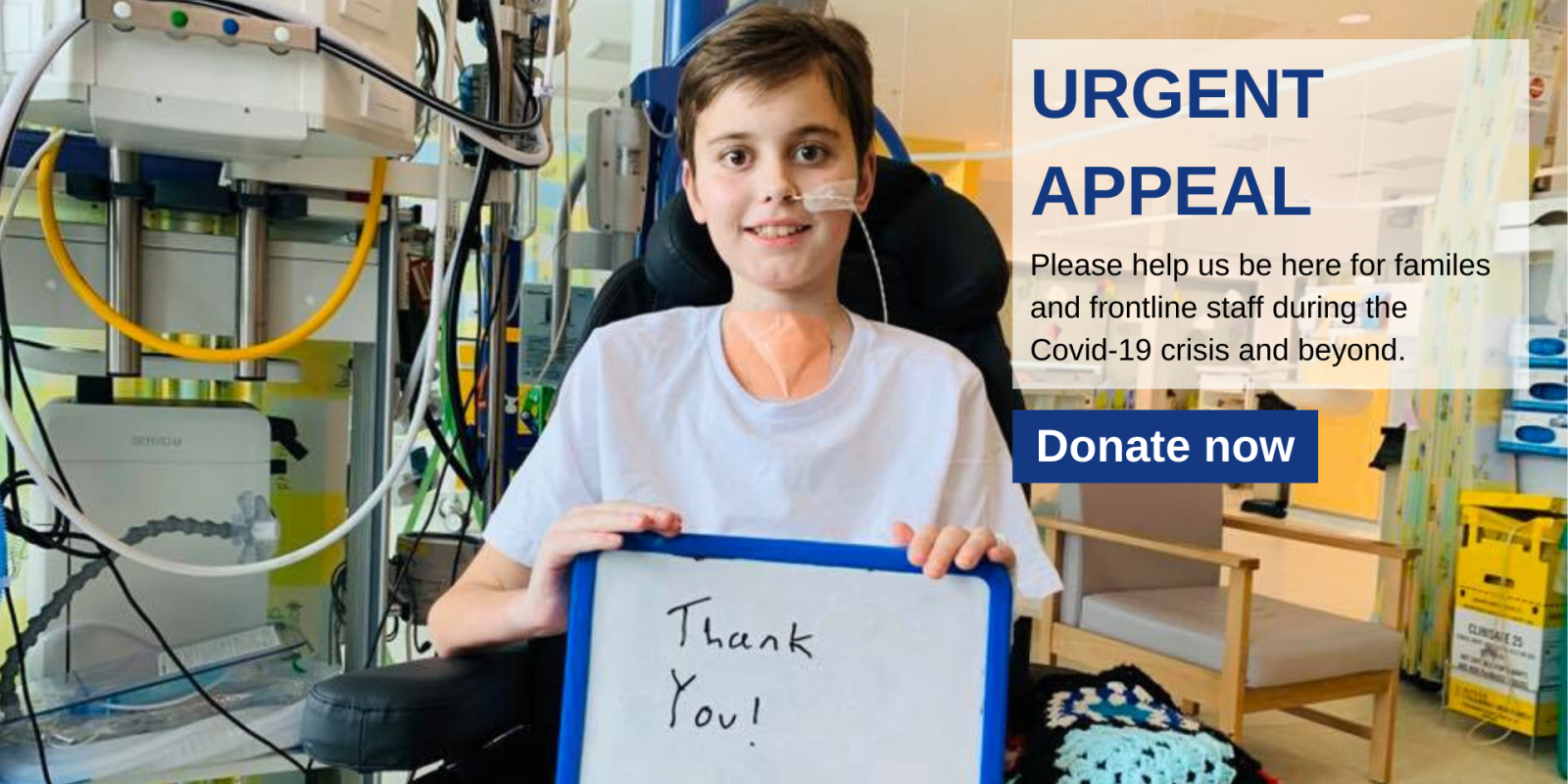 The Noah's Ark Charity Covid-19 Resilience Fund 
The coronavirus crisis has hit every part of the NHS very hard. Here at Wales' only specialist children's hospital, medical teams are struggling with the effects COVID-19 is having on desperately ill children. Our charity has cared for these children, their families and the NHS staff supporting them since the hospital opened. But many ways of raising money are now closed to our charity, and we've no idea when, or if, we'll be eligible for government aid.
That's why we've had to rapidly develop new plans to try to see us through these extraordinary times. But we urgently need your help today to make these plans a reality for the 70 children and their frontline doctors and nurses still at the hospital:
Could you help us buy 10 new iPads for children separated from their families? New hospital restrictions mean that parents had to make a gut-wrenching decision – only one parent has been allowed to stay with their child. To give mum or dad (or any loved one who wants to) the chance to see their child, to say 'I love you' when they can't be by their side, will be absolutely priceless. These are £349 each (but were working on getting a bulk discount).
Can you help create an emergency food bank for parents staying in the hospital? There are kitchen facilities on the ward, so we're hoping to buy long-life foods so that parents can make themselves decent meals. It's so important that they're strong for their children, and themselves, each day they're here. It costs £35 for a week's food for a parent living in isolation at the hospital.
Could you contribute a gift to our Star Fund for our frontline NHS staff? Working on the wards has never been more stressful and difficult; so, every week, the team will nominate a colleague to receive a small gift, like audiobooks or a subscription to a mindfulness app to help them to cope during their off duty days. Making a contribution of £20 to the Star Fund will help nurses, doctors and support staff to keep going.
Could you give to help families and our medical teams over the coming months? Your gift will help lessen the pain of separation for children and their families; it'll feed parents and support nurses, doctors and our indispensable staff through the most frightening time we've ever faced at the hospital.
Your support could help children like Hugo in the picture above, who spent seven frightening weeks on the paediatric intensive care unit.  You can read his story here. 
Please, if you're able to spare anything, give what you can and you'll directly impact the lives of the seriously ill children in our care.