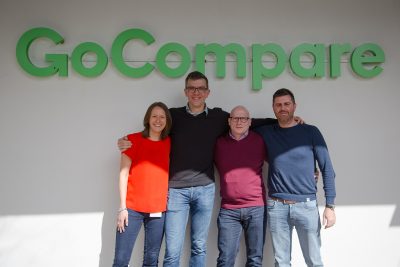 On the 29th April members of the GoCompare team, Dai Lewis, Ellen Sugden, Ian Campodonic, Miles Cook, Pascal Moyon, Dave Trouse, Roger Hunter and Kev Swords, will be running the Newport 10K, with CEO Matthew Crummack taking on the Newport Marathon. All to raise money for the Noah's Ark Children's Hospital Charity.
Matthew Crummack, CEO at Go Compare said:
"This is not only a charity which does fantastic work to support children and their families locally, but has also directly supported members of the team, as well as their families. So, it is indeed, a charity very close to our hearts, and one which we feel is so important to give back to.
"As well as fundraising around the office, we have also set up a just giving page, where we hope to meet our target amount of £925.00. We have been lucky to have so much support from the rest of the GoCompare team, and we hope we can do them all proud at the end of April, as well as raising lots of money for Noah's Ark! "