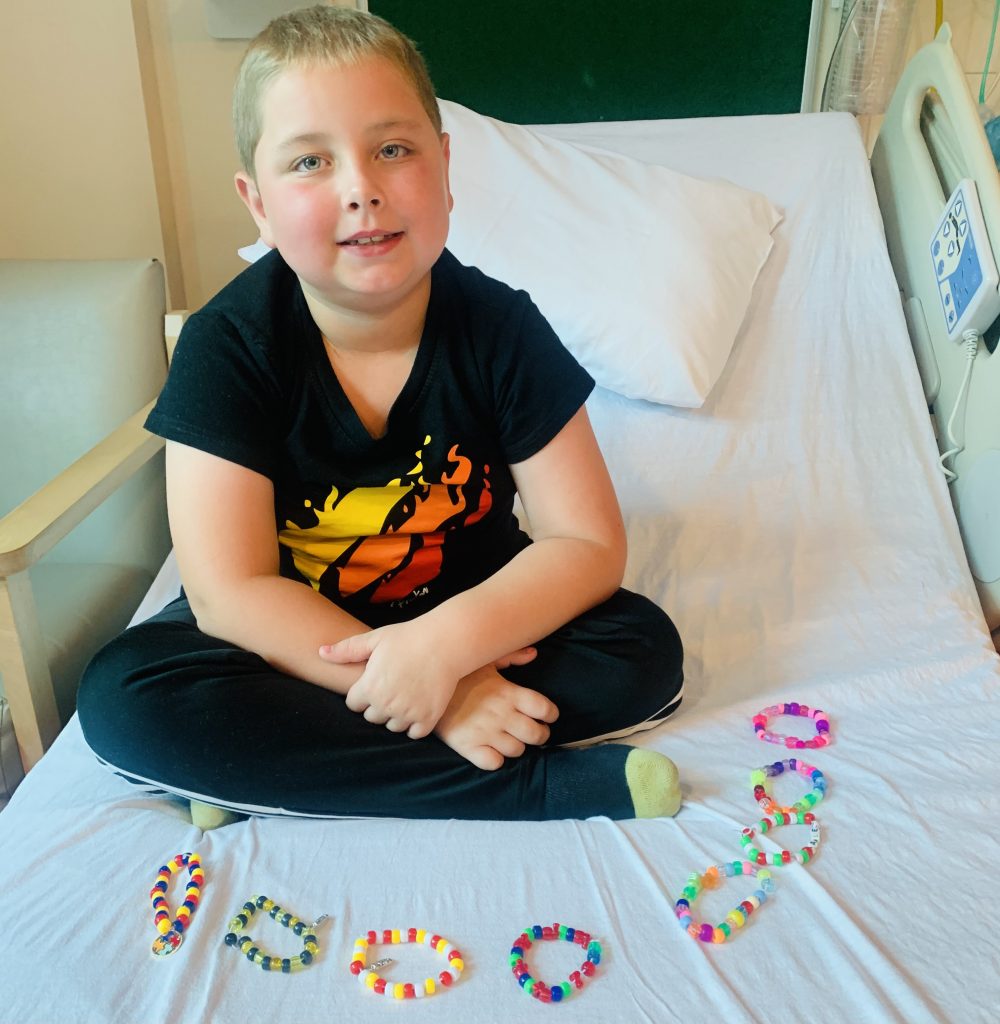 Like most nine-year-olds, Jamie Jones is an active, lively little boy who enjoys school and being with his friends. At the weekends he loves playing rugby with his teammates for Mountain Ash RFC.
But life has been far from plain sailing for this little boy. At the age of two Jamie developed a limp which caused him to fall over regularly. His leg was so painful at night that he couldn't sleep. After many visits to the hospital, an X-ray revealed an abscess at the bottom of his tibia bone, which experts later thought was a a bone infection. After two operations and weeks of treatment, it seemed like he was on the road to recovery.
But in March 2016, Jamie started experiencing pain in his legs and knees again and was diagnosed with a tug lesion. Over the course of a year, Jamie struggled with his mobility increasingly until he was unable to walk up the stairs. He had also started to limp and fall again. This time, X Rays, MRIs, and bone scans confirmed inflammation of the sacroiliac joint. Jamie was also diagnosed with a rare and serious auto immune disease called chronic recurrent multifocal osteomyelitis (CRMO). It involves inflammation of one or more bones and can be chronic. In the year since diagnosis, Jamie has had many treatments, needs a lot of medication and has had lesions in his tibia, femur, pelvis, sacrum joint, ribs and hips.
But that isn't all that this little boy has had to endure.
In 2019 Jamie sustained an eye injury that became swollen and failed to heal. Despite being put on various additional medications, Jamie's eye worsened and he was eventually given a bone biopsy. On the 28th of January this year, the family were told that Jamie had a very rare type of cancer called langerhans' cell histiocytosis (LCH). The condition can affect bones or organs and the symptoms can present in a number of ways, from skin rashes and lumps to a swollen tummy or breathing difficulties. About 50 children in the UK are diagnosed each year and it generally effects more boys than girls.
Jamie  was immediately fitted with a port and started a weekly course of chemotherapy and steroids. After seven long months, Jamie's scans came back clear of cancer. He currently visits the children's hospital every three weeks for a maintenance dose of chemotherapy.
Despite everything Jamie has been through in his short life, he is a ray of sunshine who loves going to school, being with friends and playing for his beloved Mountain Ash RFC. He's also determined to help other children like him and has been busy making and selling bracelets to raise money for Noah's Ark and taking part in our Happy Holiday Challenge. Jamie even donated £150 raised for him by the rugby club to the charity to help boost his total.
Jamie, you are a legend. Thank you.