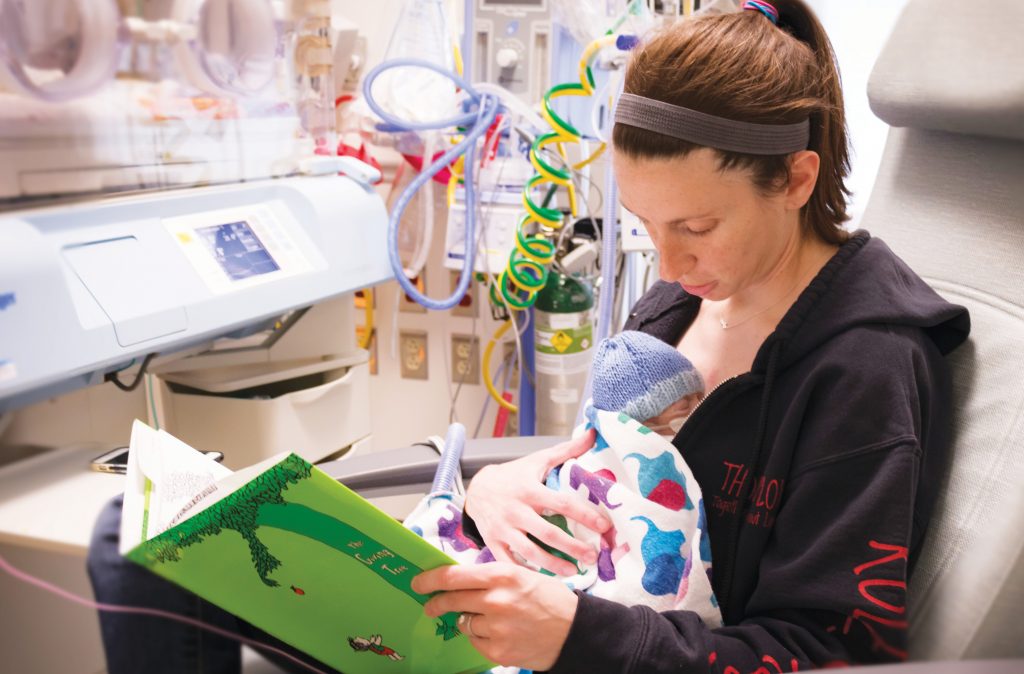 Having a baby born early and sometimes very unwell can be completely overwhelming.  So it's quite understandable that reading a story may not be something that comes immediately to mind for a new parent on the neonatal intensive care unit (NICU).  But studies show that reading aloud can significantly decrease a NICU baby's stress levels. When they aren't able to experience much physical touch, familiar voices from before they are born provides reassurance and comfort. And the benefits don't end there because reading has a positive impact on the parent's wellbeing too, helping them feel part of their baby's care and more able to cope with their NICU experience  Recent research even shows that reading aloud significantly improves the language skills of NICU babies as they grow.
It's why, this National Storytelling Week, we're proud to launch a project to provide parents with their own storybooks to read to their babies during their time on NICU.
Director of the Noah's Ark Charity, Suzanne Mainwaring says: "Finding yourself on the neonatal intensive care unit can be a shock, especially if you're not prepared for the arrival of a premature or sick baby. As well as feeling overwhelmed, parents can feel helpless while their baby is cared for by medical professionals. While there's no feeling like holding your baby, sometimes that isn't possible during the early stages of care. Spending long hours by the side of an incubator, sometimes with very little touch, can be difficult. But reading can be an incredibly powerful experience for both baby and parent."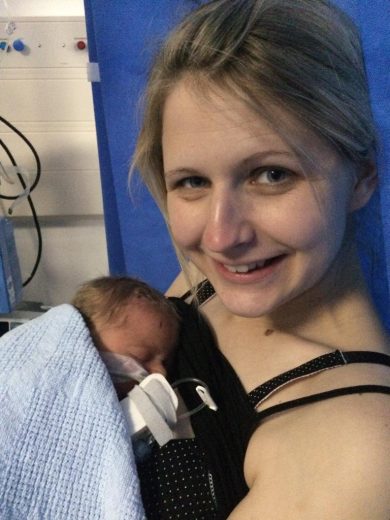 Mum, Rachel Spencer, spent many on NICU and Island Ward at the Noah's Ark Children's Hospital for Wales after her son, Jake, was born with a necrotised intestine.
Rachel says: "The best way we could soothe and connect with our baby during that time was to use our voices. So we read to him, anything and everything we had around us, and watched him relax in to the sound of stories. As well as a comfort for him, it became a comfort for us to have a way of reaching and caring for him.
"As a 3-month-old baby who had still never left hospital, books played an ever increasing role in bringing some of the outside world into Jake's hospital room. As a 6-month-old baby who still spent every single night sleeping on a ward and never in his own cot at home, books were a huge comfort in Jake's night time routine.
"Jake has always loved books as a baby, a toddler and now as a child. We still read to him the same stories that he loved to listen to in hospital. We are so happy that we found a way to bring more life into a bleak situation and we're glad that more babies and families can benefit from finding this comfort through the new NICU book project."