The Noah's Ark paediatric critical care unit (PCCU) at the Noah's Ark Children's Hospital for Wales cares for around 600 seriously ill children a year. Most of those will need respiratory support to keep them alive.
Winter is a particular busy time of year for PCCU. Our Breathe Easy Appeal aims to raise money to fund non-invasive ventilators to support the care of children like Eden-Olive.* 
Can you help a child like her today?  
Eden-Olive was born with a rare congenital condition that, without surgery was incompatible with life.  She spent many months in hospital, attached to machines and enduring countless surgeries in a bid to help her breathe and eat un-aided.  
During that first year, Eden-Olive relied on the support of a non-invasive ventilator to keep her alive. Though it was hard for her parents to see their baby like this, it was a far better alternative to more invasive ventilation which meant she would need to be sedated and intubated.  Watch Eden's journey in the video above. 
"The emotional stress to both patients and parents is better, if the child is not intubated. Over the past six months, we have seen a huge increase in the number of children needing non-invasive ventilation. Our cliental has changed to the more complex needs children and respiratory support is one of the major issues for them."   
Suzanne Davies, Ward Manager of PCCU
The paediatric critical care unit at the Noah's Ark Children's Hospital for Wales is the only one of its kind in Wales. Last year it provided care to 613 children, resulting in 1,406 days of ventilation. Your donation will help fund equipment that will support life-saving care in a way that is less invasive and less traumatic.  You will also be helping to ensure the best possible outcome for critically ill children so as many as possible can get home to their families sooner.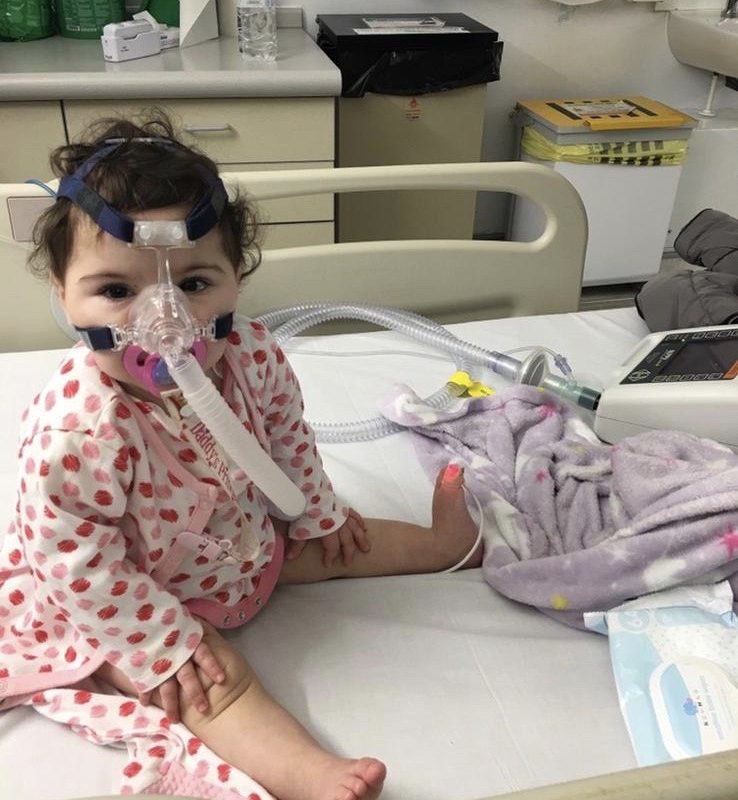 *If we are fortunate enough to raise more money than needed for this specific appeal, all remaining funds will be used to for future requests by the hospital to support the world class care it delivers.
If you don't wish to donate to the Breathe Easy Appeal specifically but would like to make a general donation or set up a regular gift, click here.