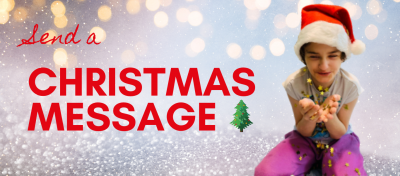 The prospect of spending Christmas in hospital is hard for any family and even more so this year with the one parent only policy in force.
Let families at the Noah's Ark Children's Hospital know you're thinking of them this year by sending a message of goodwill. Your message will be placed on baubles decorated by young patients and put on our Christmas tree in the foyer for everyone to see.  You can also write a message for the staff at the hospital too if you'd like.
Just fill in the details below and we'll make sure that your message appears on our tree.  If you'd like us to send you a picture, just add your email address to the form and we'll send one to you in December.
If you'd like to make a donation to alongside your message please click here.