Hugo's story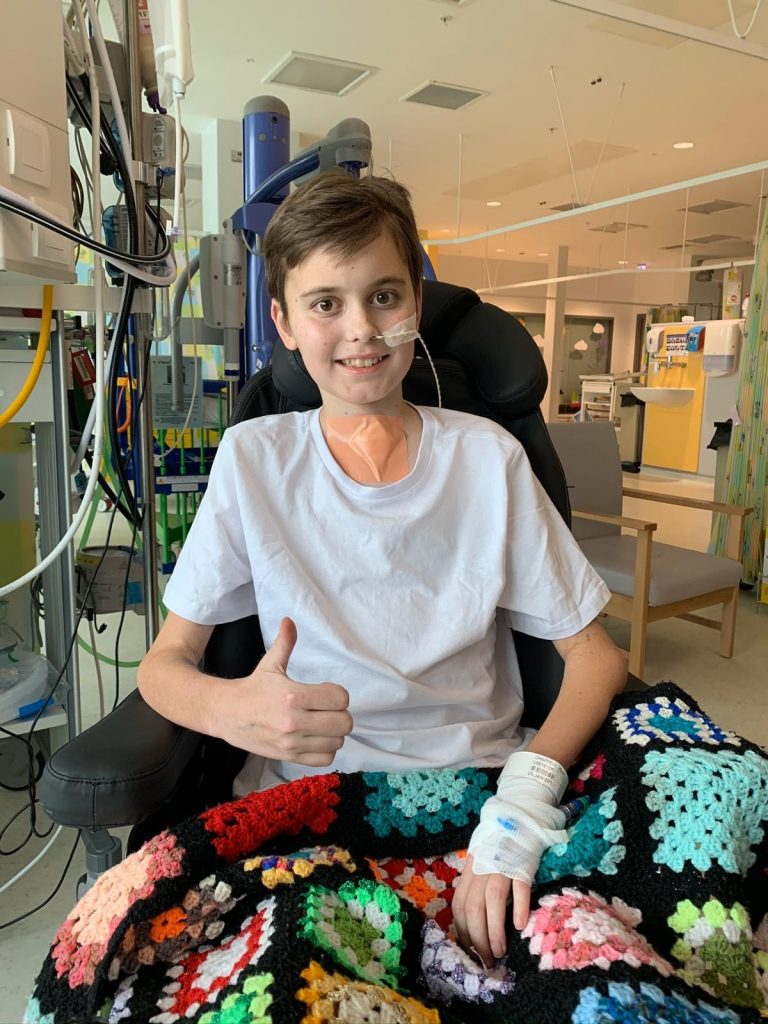 Up until the beginning of this year, Hugo was a typical active 13-year-old; before a one in a million reaction to a medication suddenly caused him to become very seriously ill.  Hugo was rushed to the Noah's Ark Children's Hospital for Wales where he was diagnosed with Acute Respiratory Distress Syndrome (ARDS). His blood oxygen level had fallen dangerously low and so he was taken onto the Paediatric Critical Care Unit (PCCU) to be placed on an oscillator – a piece of equipment that completely took over his breathing.
Hugo was paralysed, heavily sedated and completely reliant on the oscillator to keep him alive. His dad, Peter, said at the time: "When your child is that sick and you don't know if they're going to pull through, everything else in your world falls away.  All you want to do is be there by the bedside. It's awful. They don't know you're there and there's absolutely nothing you can do to help but the anxiety of being away from them is 100 times worse."
Today, thankfully, Hugo is back at home with his family but not before he spent seven long weeks on PCCU and a further month recovering on Owl ward.  Hugo moved from PCCU at the beginning of the coronavirus crisis and to keep him safe he was kept fully isolated.  He was not able to leave the ward and only his mum, Ulla, could be there with him. Hugo's dad, Peter, and his two siblings couldn't even visit him.
Hugo was still very weak and understandably, Ulla didn't want to leave him alone, even for a moment. But getting food for herself was hard. She didn't want to go out as Hugo's immune system was suppressed and she worried that leaving the ward would bring her into close contact with people- and very potentially, Covid-19.  Understandably, having come so close to losing her son, Ulla didn't want to take any risks.
Hugo missed home and his dad and his brothers. Being in hospital is isolating and difficult for children at the best of times but during Covid-19, it has been that much harder for families like this. During his son's time on Owl ward, Peter said: "It's so important for us to stay in touch. Hugo's doing so much better now but I still feel nervous and being away from him is hard. I can't imagine what being apart would have been like when we were in intensive care and the situation was more uncertain. Not being able to visit your child in that condition would be an unbearable anxiety for a parent."
Thanks to supporters like you the Noah's Ark Charity have been able to fund much of the equipment that helped to keep Hugo alive during his time on PCCU  During his recovery we were able to arrange some treats and entertaining diversions for Hugo and then when Covid-19 hit, people like you made it possible for us to respond quickly.  Thanks to our resilience fund, the charity was able to fund food for parents supporting their children in isolation and iPads so that families like Hugo's could keep in touch even when circumstances meant they had to be apart.
Thank you.