Neve's story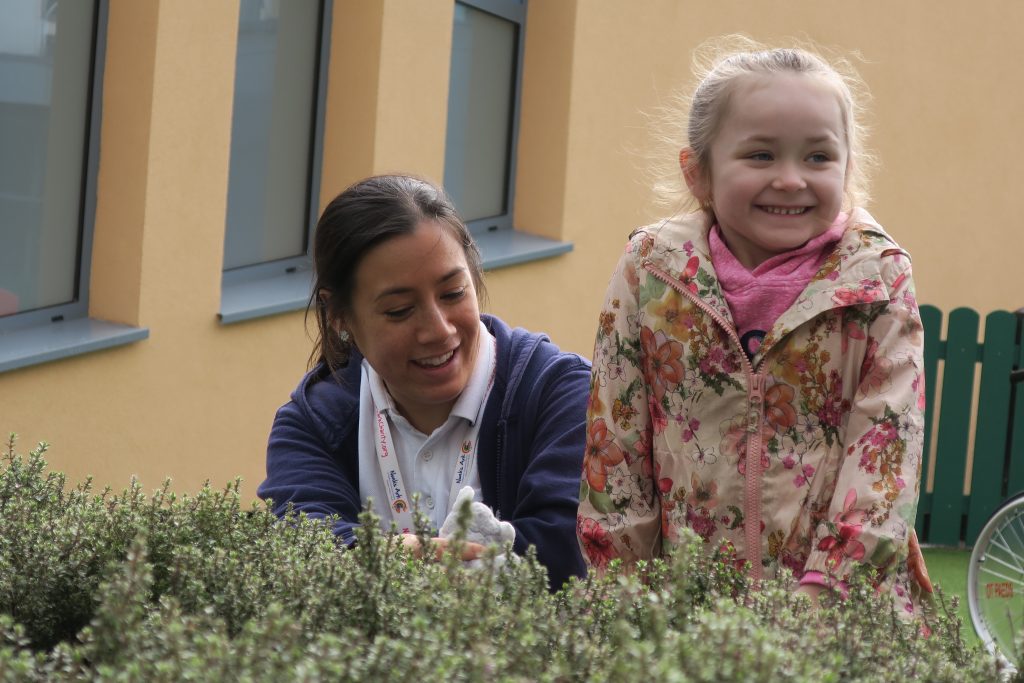 Five-year-old Noah's Ark patient, Neve from Abercynon has been a patient at the children's hospital since being admitted from her local hospital seven weeks ago. She had been suffering from what her parents thought was a sickeness bug when her dad suddenly noticed that she was losing control over her left leg.  When an X-ray failed to pick anything up, a neurologist at Prince Charles Hospital sent Neve for an MRI scan which revealed an inflamation on her brain called Acute Disseminated Encephalomyelitis  (ADEM).
Over the next few days, Neve's condition deteriorated to the point that she no longer had control of her left side. Her personality and behaviour were also effected and doctors were concerned that her condition was starting to impact on her sight.
The decision was taken to transfer Neve to the Noah's Ark Children's Hopsital for Wales so that she could receive specialist treatment. Once there, she embarked on a course of steroid treatment which halted the deterioration in her condition, but her parents were warned that Neve could well face an uphill battle back to health.
In the weeks since then Neve and her mum, Vicky, have been permanent residents on Jungle Ward while Neve recieves daily physiotherapy to help her regain full control of her arm and leg. As part of her therapy, Neve has spent time in the hydrotherapy pool, a facility also funded by the Noah's Ark Charity as part of its commitment to the second phase of the children's hospital which opened its doors in May 2015.   With the weather improving just as the Noah's Ark Garden opens, Neve is now spending many of her physio sessions in the garden,  using the maze to improve her control of her wheelchair, the child hight flower beds to hold on to as she learns to  walk again, and the different textures on the floor to regain her confidence of walking outside.
Vicky says: "For Neve's dad and me, the worst part of this experience was seeing Neve fall so ill so suddenly and not knowing why.  Even when she was diagnosed we knew from a recent case in America that not all children survive ADEM so things felt very uncertain for a very long time.  One of the hardest things for Neve though is being seperated from her beloved big brother Marley, who's been at home while Neve and I have been here.  Now that the garden's open, Neve and Marley have got somewhere to go together on his visits, somewhere that looks like a "normal" place for children to play and spend time with each other.  For families like ours who've spent a lot of time apart and for children like Neve who's now spent two months in hospital, it's a very welcome addition to the children's hospital."