Malcolm Gajraj – Consultant in Paediatric Intensive Care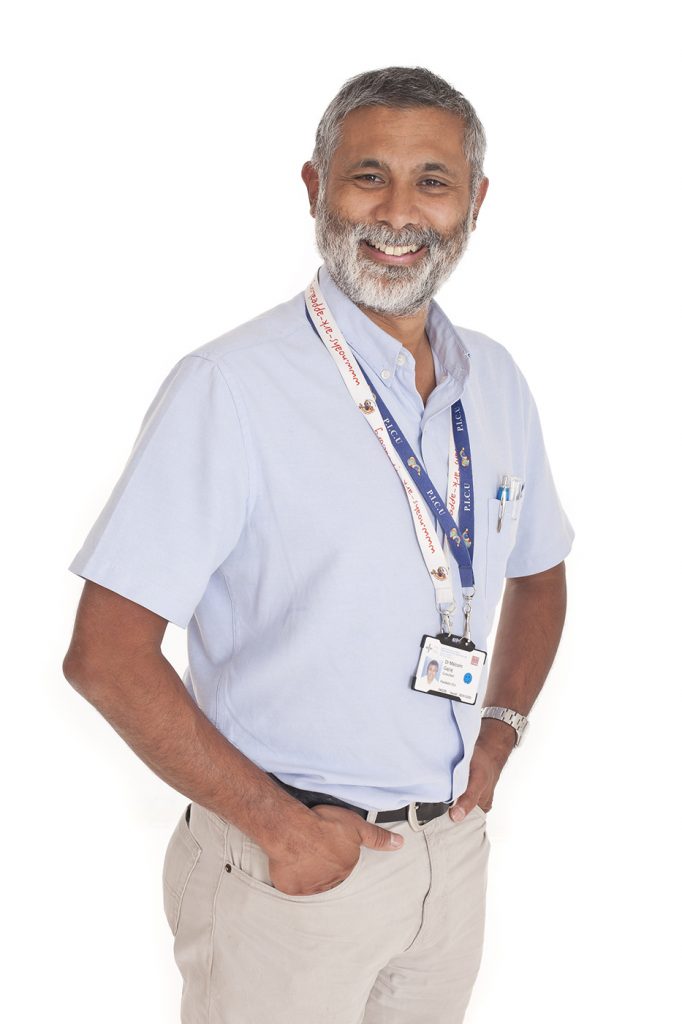 My name is Malcolm Gajraj and I am a Consultant in Paediatric Intensive Care
This means…
I look after children who are critically ill or injured. This means their conditions are immediately life threatening and need urgent support of one or more organs. I have been doing this job since 2000, when I was appointed here as a consultant.
I have worked at Noah's Ark for …
You might meet me at the hospital because you or a relation is very unwell.
I love my job because. . .
Most of the children I look after get better, when without the help from my department they would probably have died. It involves working with many other people and it is great to share that feeling with everyone working together to make that happen.
I will help you. . .
By providing organ support, while your treatment or surgery makes you better. Intensive care gives time for other treatment to work.
Interesting fact about me. . .
I have three children and one of them was critically unwell as a baby, so I know how hard it is for families when their children are unwell.