Sian Hulbert – Play Specialist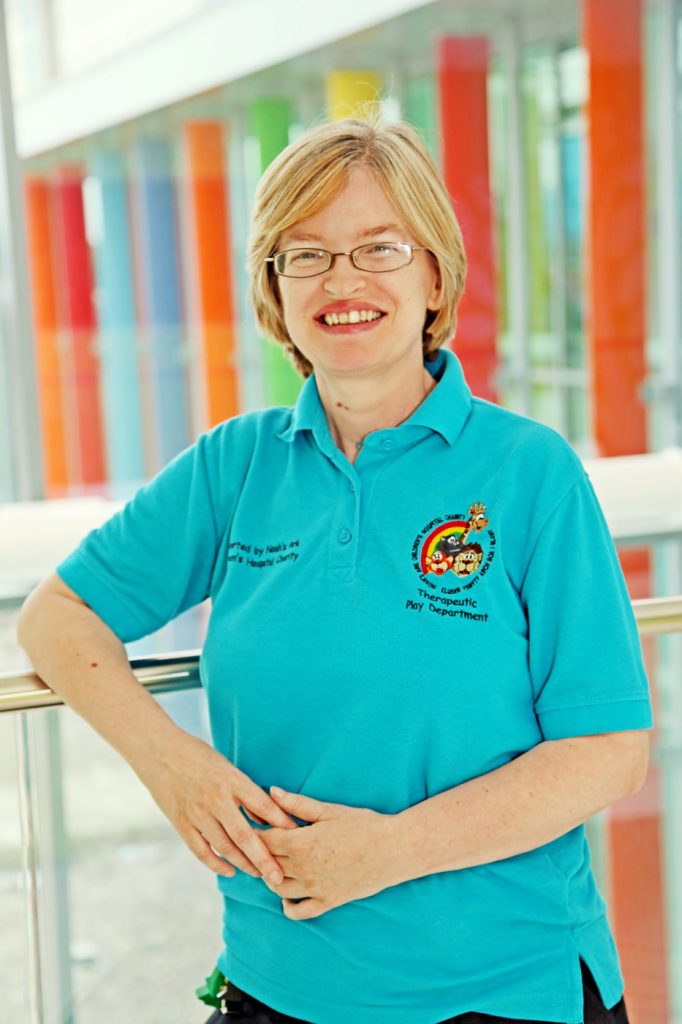 My name is Sian and I'm a hospital play specialist on Gwdihw Ward.
This means I look after children who have surgical problems and those going for MRI/CT or X-rays.
I have worked at Noah's Ark since Feb 2015 but prior to this I have worked on the paediatric units for 30 years.
You might meet me because you are having surgery or any procedures on the surgical ward.
I will help you through support, explanation and distraction.
I love my job because I meet lots of fantastic people.
Interesting fact about me – I've done yoga for 15 years and can do the lotus position!
Watch Sian explain what Play Therapy involves