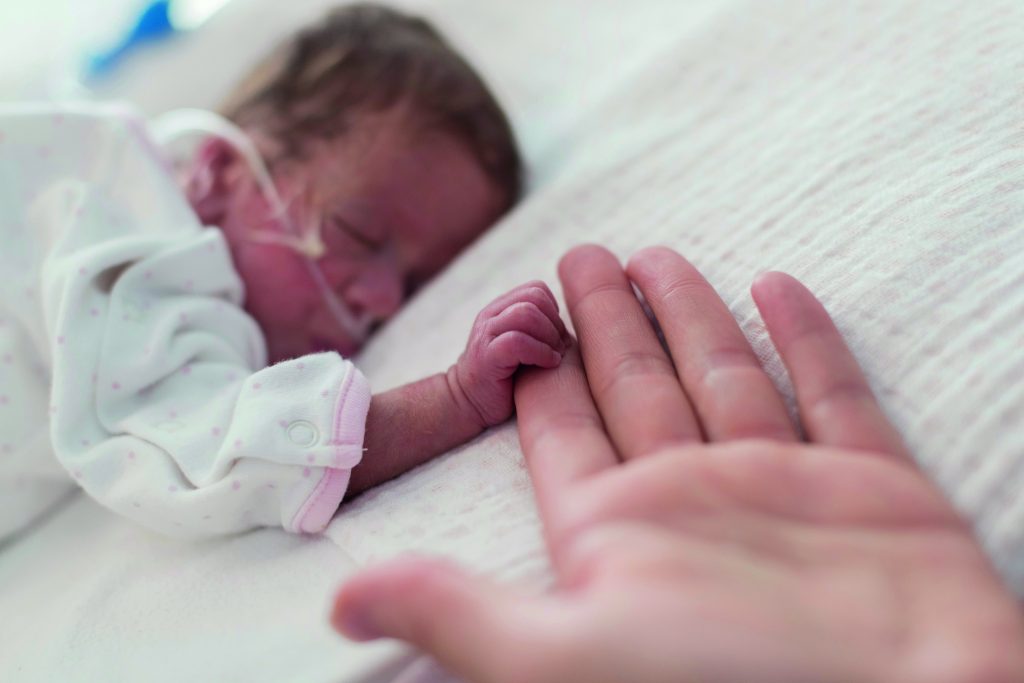 The Noah's Ark Charity is very pleased to announce the launch of our Tiny Lives Appeal. Over the next two years and with your hugely valued support we aim to raise £1 million towards the development of the neonatal unit at the University Hospital of Wales. That's in addition to, and by no means instead of, our continued work to support the Noah's Ark Children's Hospital for Wales.
The appeal will help fund life-saving equipment and facilities for families and is part of a Cardiff and Vale University Health Board and Welsh Government project to develop and expand the unit, which currently treats around 560 babies each year.
Helping to launch our appeal was baby Tilly, who celebrated her first birthday on the same day. It's a milestone her family feared she might never meet after mum, Katie, went in to labour nearly four months early. Despite every effort to stop the labour, Tilly was born at just 23 weeks and six days gestation, a day younger than when premature babies are considered viable for life outside the womb.
Katie says: "Like many premature babies, Tilly had to overcome a lot of hurdles in the first few weeks of her life and for what felt like forever, we just lived from one minute to the next with no idea of what to expect next. We're so lucky to have Tilly home and well now but I wanted to support the appeal for all the other families who are going through what we went though. The care Tilly received on the unit was incredible and I want to do my bit to make sure that more parents feel the joy that we did when we finally got to bring her home."
You can watch Tilly's story in full here.
The money raised through the Tiny Lives Appeal will be spent on specialist life-saving equipment like ventilators which support premature or critically ill babies to breathe and a mobile X-Ray machine which allows doctors to diagnose and respond quickly to a vulnerable baby's ever changing condition. The appeal will also help parents facing weeks and months of huge worry and uncertainty by funding items like video monitors so that mums recovering from birth are able to see their babies in the anxious hours before they are re-united. It will also support the provision of family rooms where parents can become accustomed to caring for their precious infant before leaving hospital.
Noah's Ark Charity director, Suzanne Mainwaring, says: "As a charity we have a long history of working in partnership with the health board, Welsh Government and the people of Wales to help provide the best specialist care possible for children. We're proud to be working together once again – this time for the benefit of the very youngest among us."
"By donating to the Noah's Ark Charity Tiny Lives Appeal, you will be playing a part in ensuring the best treatment and outcome possible for premature and critically ill babies across South, Mid and West Wales. You'll also be helping to grant their parents' only wish – the chance to take their babies home."
If you'd like to make a donation to the Tiny Lives appeal donation, visit our Tiny Lives page here.