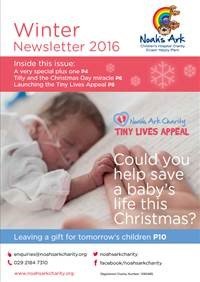 Our Noah's Ark Charity Winter newsletter is out today!
Find out how your money is being spent to benefit patients at the Noah's Ark Children's Hospital, catch up on our activities and read more about our appeal to raise £1 million for the neonatal unit.
Winter 2016 Newsletter – Issue 40
Enjoy!