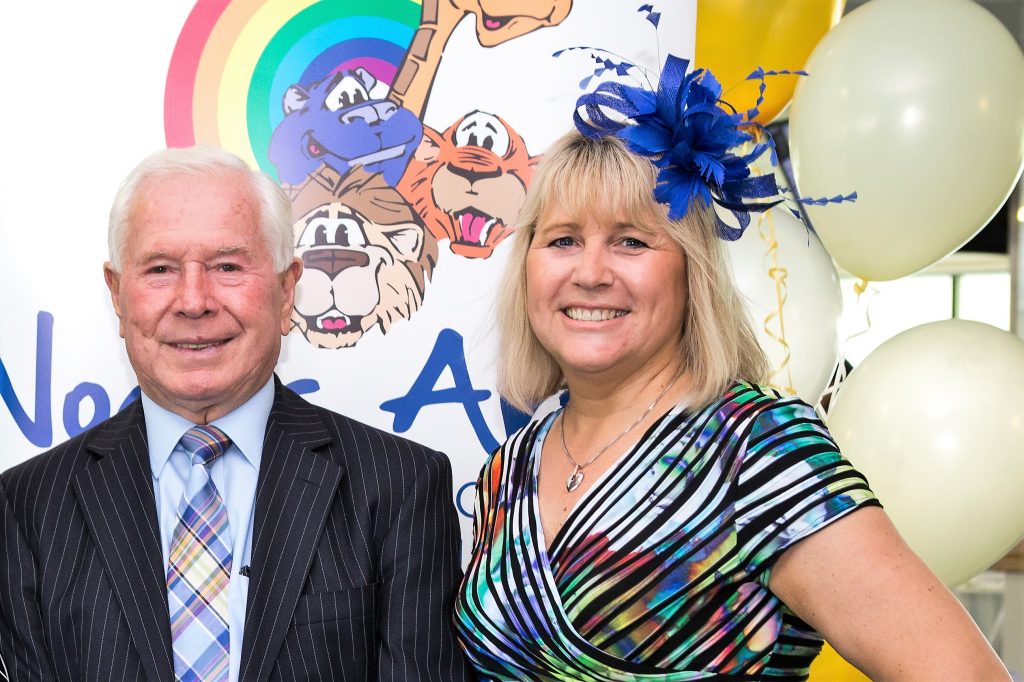 The 11th Royal Ascot Annual Charity Day, held at Chepstow Racecourse in June, has broken its fundraising record, raising more than £60,000 for the Noah's Ark Children's Hospital Charity.  The popular event, organised each year by our Vice Chair, Julie Hayward, was attended by 300 guests who collectively helped to raise £10,000 more than last year's impressive total.  The money will provide a huge boost to our Tiny Lives Appeal which aims to raise £1 million for the new neonatal unit at the University Hospital of Wales.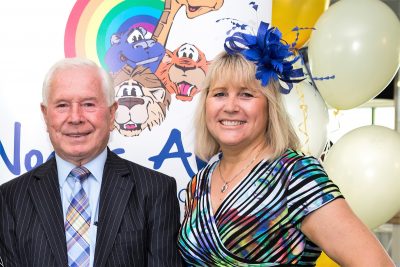 Thanks to the hospitality at the racecourse, guests enjoyed a fantastic lunch and afternoon tea while watching live racing from Royal Ascot. Thousands of pounds were raised from a gold cup raffle and some great auction items which included a car.
Long time supporter of the charity. Marilyn Meisels, travelled all the way from her home in London for the event and wore a Noah's Ark Charity themed hat, which she'd had specially commissioned.  Marilyn's efforts were rewarded at the charity day finale, the best hat competition, in which she received a very well deserved first prize.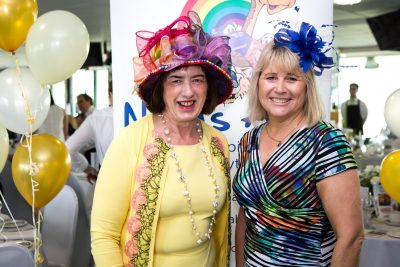 Julie Hayward, said: "We're delighted at the continued success of our Royal Ascot Annual Charity Day and the fantastic amount raised at this year's event for such a worthy cause.  We'd like to say a huge thank you to everyone involved and give a guarantee that the money you have helped raise will go straight where it's needed most."
For more information on our Tiny Lives Appeal, visit www.noahsarkcharity.org/tinylives