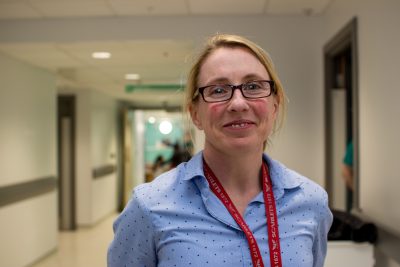 Developmental Dysplasia of the Hip (DDH) affects between one and three percent of new born babies. It can lead to osteoarthritis and is one of the most common reasons for hip replacement surgery later in life. Early diagnosis is the most effective way to treat DDH and thanks to new national guidelines involving new-born checks and screening, more babies are receiving early care.

As a direct result of charity support, we have been able to fund a dedicated ultrasound machine for the paediatric orthopaedic department. This machine is vital to allow accurate diagnosis of hip dysplasia and allow for early treatment.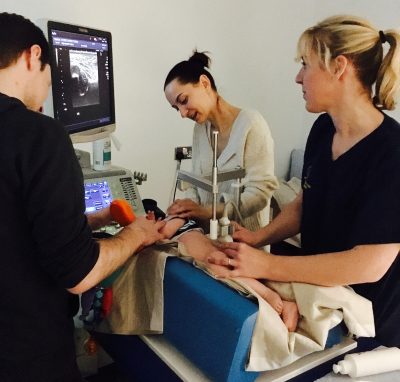 Consultant and orthopaedic surgeon, Clare Carpenter says:
"Prior to receiving the new ultrasound machine we only had access to a borrowed one for a few houses, meaning that we could just scan ten babies a week. Now we're able to see 24 which means that babies are being seen quicker and younger. Diagnosis and treatment before six months can mean the difference between wearing a harness for a few weeks and far more invasive procedures like surgery. The new ultrasound machine has made a huge impact on our ability to provide the best form of treatment, meaning that children are able to go on to develop unhindered".