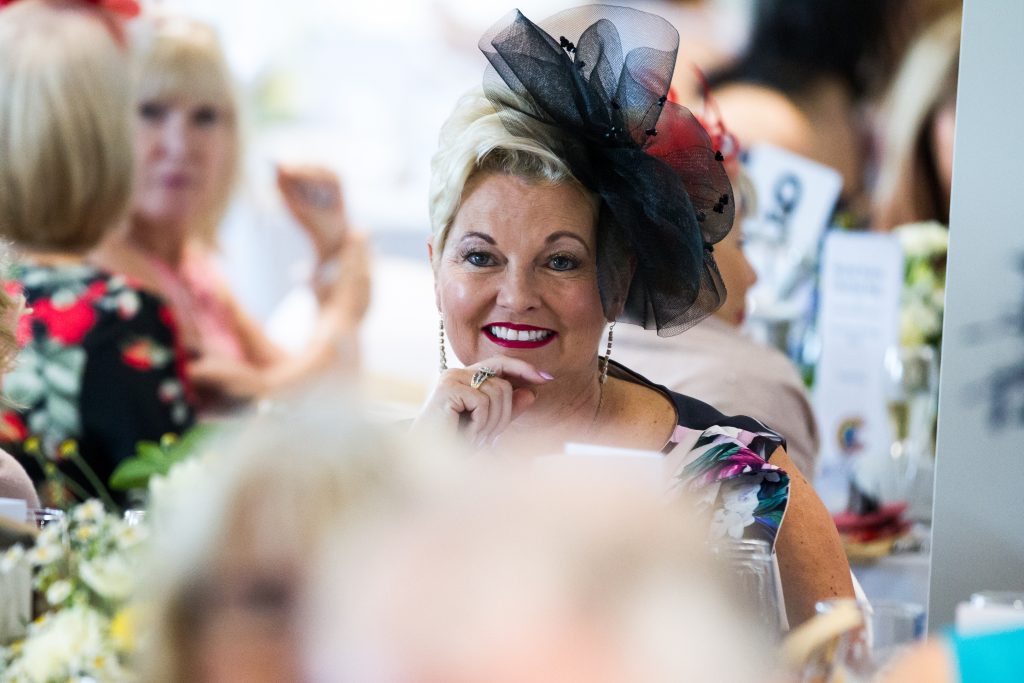 This year's Royal Ascot Day got the summer off to a racing start recently, raising an incredible £64,500 for the Noah's Ark Charity.  Organised by chair and vice chair of the charity, Eddie and Julie Hayward, the event which is held at Chepstow Racecourse, sees over 300 guests helping to raise thousands in aid of the Noah's Ark Children's Hospital for Wales every June.
Eddie Hayward said: "We'd like to say a huge thank you to Chepstow Racecourse for their hospitality.  Our guests came from far and wide to watch the live racing from Royal Ascot while enjoying a fantastic lunch and afternoon tea. Thousands of pounds were raised thanks to our very generous sponsors together with friends and colleagues who donated some great auction items, including a brand new car.

"We're delighted at the amount raised for a cause that's very close to our hearts.  As a charity, we're soon to launch a new appeal that will make life better for some of the most chronically unwell children at the Noah's Ark Children's Hospital for Wales.  This incredible amount of money will give it a brilliant kick start. We love hearing from anyone who may be able to help us in our mission to create brighter todays and better tomorrows for the children of Wales so if you can please do get in touch."
Chepstow Racecourse is supporting the Noah's Ark Charity again on Friday 12 July at its Ladies Evening, which will feature a live performance by 90s pop sensations, All Saints.  Tickets cost £15 per person with all proceeds going to the charity.  For more information or to book, click here.