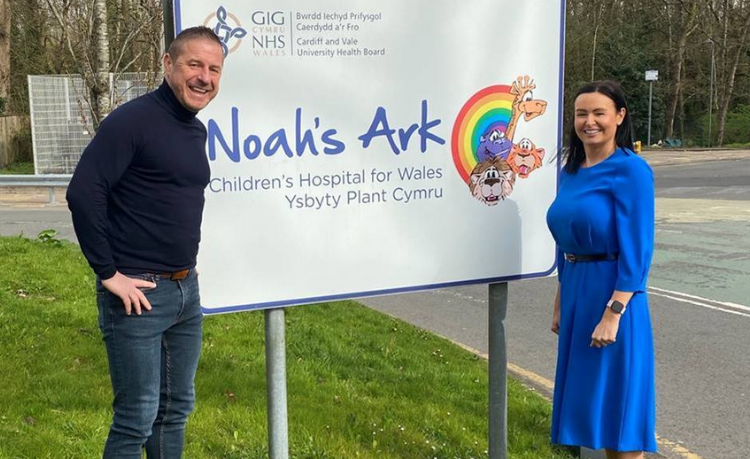 Here at the Noah's Ark Charity, we are delighted to welcome Vision Comms, as our new charity partner.
The Caerphilly-based communications solutions company will be donating £25 to the charity for every new installation.
Gary Summerfield, Founder and Owner of Vision Comms says:
"Vision Comms are extremely proud and delighted to be in partnership with such a great and important charity. As a parent, I have experienced first hand the great work that all of the staff put into the hospital and the care that goes into looking after each and every child. We at Vision Comms are passionate to provide as much help as we possibly can and look forward to working with the Noah's Ark Charity in the coming months and years ahead!"
Lucy Jones, Fundraising Development Manager at the Noah's ark Charity says:
"We are so grateful for the support of Vision Comms. It is great to have this local company on board and we can't wait to work closely with the team during the partnership. The financial support that they will give will make such a difference to the 73,000 children from across Wales, who receive specialist and life-saving treatment at the Noah's Ark Children's Hospital in Cardiff and in their communities across the nation each year.  We are also looking forward to getting the team involved in our different events across the year!"
Thanks to supporters like Vision Comms, we can continue to support the important work of the Noah's Ark Children's Hospital for Wales in caring for and treating 73,000 patients every year.