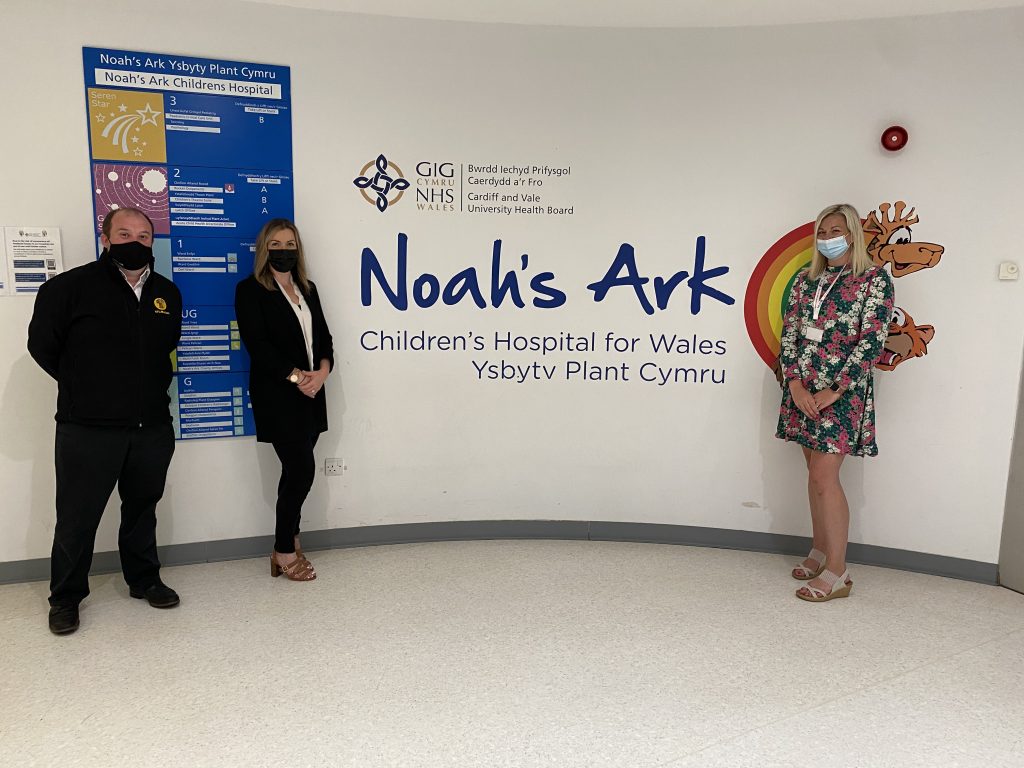 Local insurers, NFU Mutual, have kindly donated £6,000 to the Noah's Ark Charity after staff nominated us as their chosen charity.
Staff at 300 offices nationwide have been given the opportunity to nominate local charities to receive a share of a national £2million 'Agency Giving Fund' launched by NFU Mutual. Agents from the Llantrisant office chose the Noah's Ark Charity to receive £6,000.
This donation has enabled us to provide direct support to meet the changing needs of children, families and staff at the hospital throughout the pandemic and beyond.
Simon Evans and Sian Brown, Agents at the Llantrisant Agency, said: "COVID-19 continues to have a huge impact on everybody, including our customers and their local communities. Noah's Ark Children's Hospital Charity has been making a wonderful difference to our community during these challenging times, and we feel extremely proud to hear how our support has made an impact."
Lucy Jones, our Fundraising Development Manager, said: "We're enormously thankful to the staff from Llantrisant for nominating the Noah's Ark Charity to receive a donation from the NFU Mutual Agency Giving Fund.
"The donation will go to our resilience fund. From providing a food bank for parents while the one parent policy remains in place, to funding the play specialist team who have played such a vital role in supporting families over the last 15 months, this funding makes a huge impact on the 73,000 children who receive specialist and life-saving treatment at the hospital each year."
For more information about NFU Mutual Llantrisant, click here.