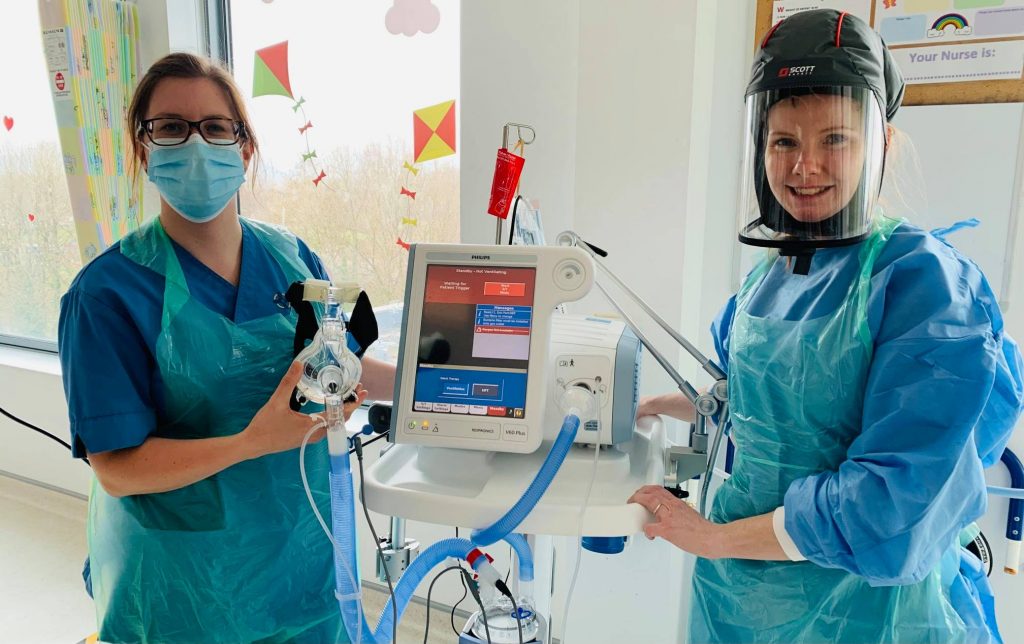 It's been almost a year since you, our supporters, generously responded to our appeal to raise money to fund two non-invasive ventilators called V60s.
And it's around ten months since, thanks to you, those new ventilators started supporting the care of critically ill children. So we thought we'd give you an update on the impact you've made, particularly this winter as the hospital sees a marked increase in bronchiolitis cases post-lockdowns.
The new V60s have doubled PCCU's capacity to help children who need the support of powerful non- invasive ventilation. They're used for children with acute respiratory infections and young patients who have weaker respiratory muscles due to a neurological condition. For the most unwell of patients, the non-invasive ventilators are also used as a step towards full ventilation, which makes the process of intubating a child much safer. They can then be used as a 'step down' from an invasive ventilator when a child's condition starts to stabilise, resulting in a patient needing sedation for a shorter amount of time. Vitally also, they're far more comfortable for children to tolerate.
Suzanne Davies, ward manager of PCCU, says: "The V60 is a powerful non-invasive ventilator that we can use on children aged anywhere between 3 and four right up to adult sized rugby playing teenagers. It can be set up very quickly and put on within minutes by our critical care nurses which is particularly helpful when a young patient is deteriorating quickly.
"This year in particular with the surge in bronchiolitis cases, our experienced ward nurses have been able to be trained up to care for children on the new machines. It's allowed them to confidently support us on PCCU and safely manage increased numbers of bronchiolitis patients. Having the additional V60 ventilators means we can care for as many children as possible without the need for intubation.
"As a unit, we'll benefit from them for years to come and we're very grateful to all the Noah's Ark Charity supporters who contributed towards them."