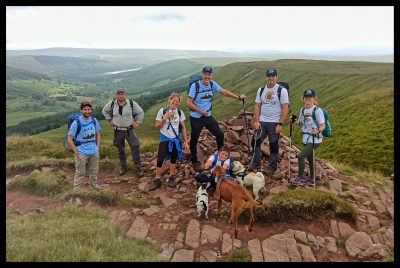 A 59-year-old aunty from Monmouthshire will be leading a team of adventurers on a gruelling 12-day challenge to raise funds for Noah's Ark next month.
Camilla Laing, a lover of the outdoors,  was inspired to support the charity after watching her 17-year-old niece undergo treatment for leukemia eight years ago.  She started planning her challenge in 2020 and has since inspired five others to join her MAD  – Make A Difference – Challenge. During the course of the 12-day challenge, the team of six will hike up the four highest peaks in England, cycle 200 miles from Kendal to Herefordshire, and canoe 100 miles of the River Wye.
Camilla, who has also undergone treatment for cancer herself, said: "I've seen how challenging it is for children going through illnesses like cancer. We hope to raise as much money as possible to help Noah's Ark continue to help families going through these medical crises."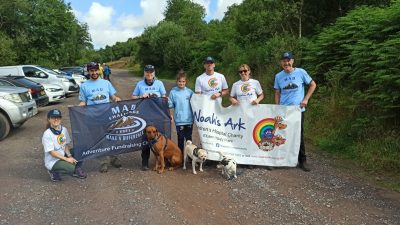 Camilla's teammate, Geraint decided to take part in the challenge in honour of his ten-year-old daughter, who has been a patient of the Noah's Ark Children's Hospital since birth. Evie was born with a rare kidney disorder and has undergone nine operations. But, thanks to the specialist care she's received, Evie is now a budding junior rugby player!
Geraint said: "We're so grateful for all the care Evie's been given. The challenge was an opportunity to help continue the great work done by the hospital for other kids in the future."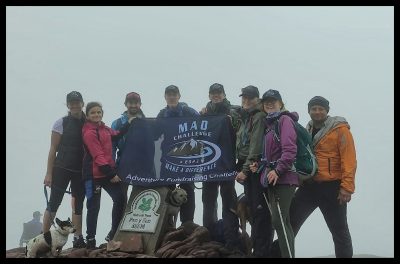 The MAD challenge is made all the more difficult by the fact that most of the team are not athletes and are avidly training at weekends and in the evenings.
Among the team of MAD challenge fundraisers are a retired royal veterinary corp canine handler, a teacher, a veterinary nurse, a serving royal engineer and a veterinary administrator. The all-important logistics support will be taken on by Camilla's partner and ex-motor racing driver, Rowan Dewhurst and serving royal marine commando, Stuart.
The MAD Challenge is being supported by local businesses across South Wales and the UK including Wye Adventures, Crickhowell Adventures, Rockfield  & By The Wye Glamping and Enduo & Wolfys.