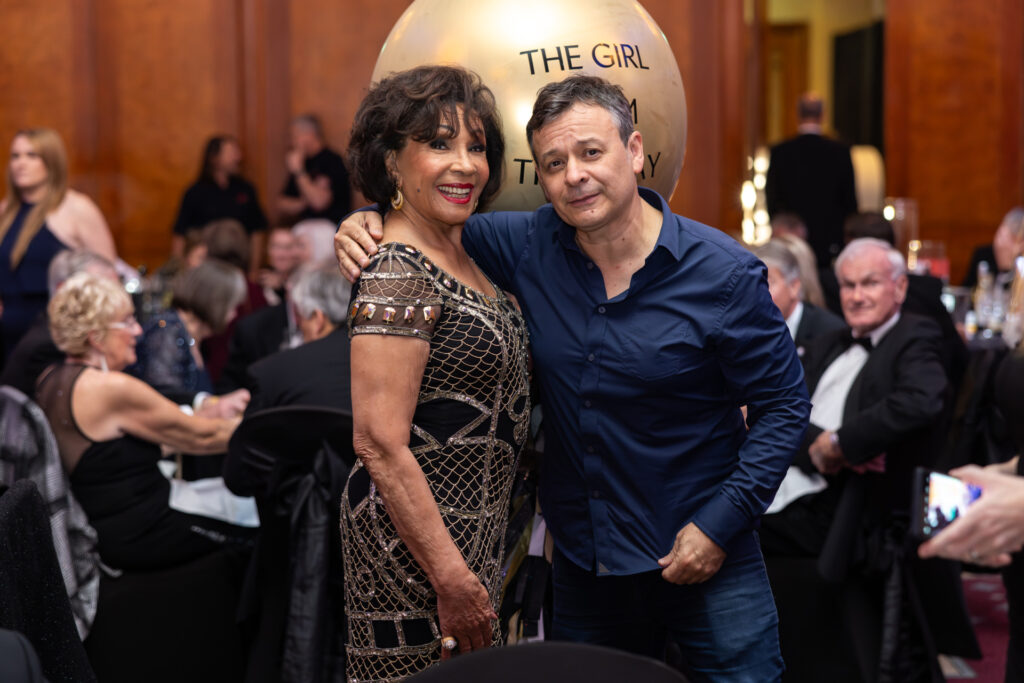 Welsh singing stars joined music legend, Dame Shirley Bassey DBE, at the Celtic Manor Resort on Friday 6 October for a gala event to celebrate her 70 years in showbusiness and 20 years as patron of Noah's Ark. The evening, titled The Girl From Tiger Bay, was hosted by the charity in thanks to the dame, with funds raised going directly to supporting children and families at Wales' only children's hospital.
Among those who performed for Dame Shirley and guests at the event was James Dean Bradfield who sang, The Girl from Tiger Bay, which he wrote for the Welsh diva in 2009.  Other performers included musical theatre super-group, Welsh of the West End and singer-songwriter, Shân Cothi.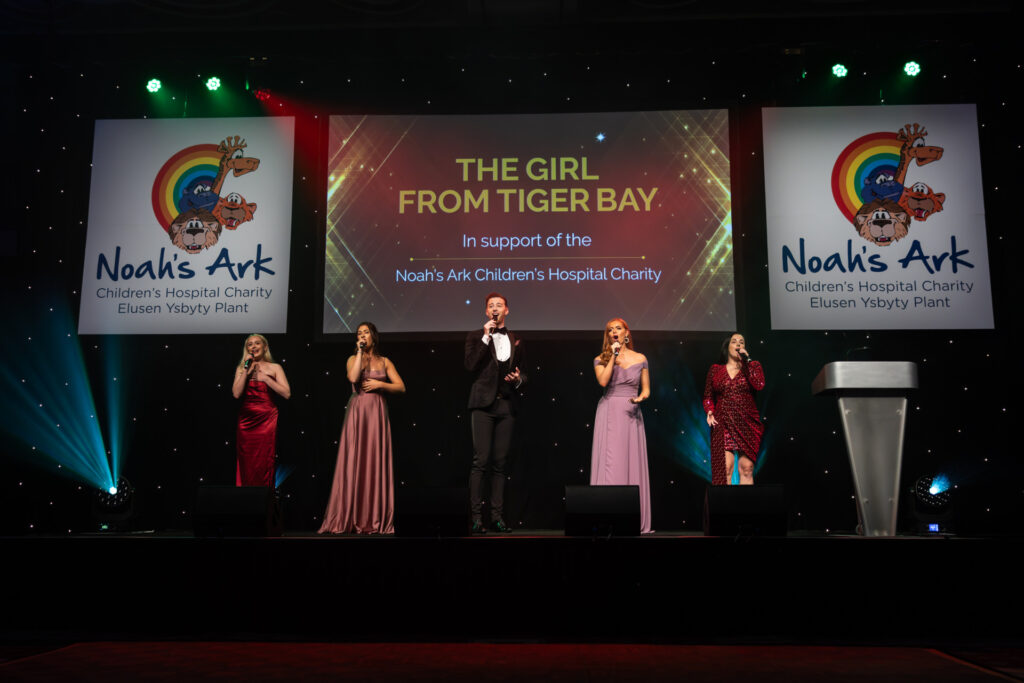 Dame Shirley Bassey DBE is famous the world over as a legend of popular music. Her singing career, which started in the working men's clubs of South Wales in the early 1950s, has now spanned 70 years.   She has sold over 140 million records worldwide, making her one of the best-selling female artists of all time.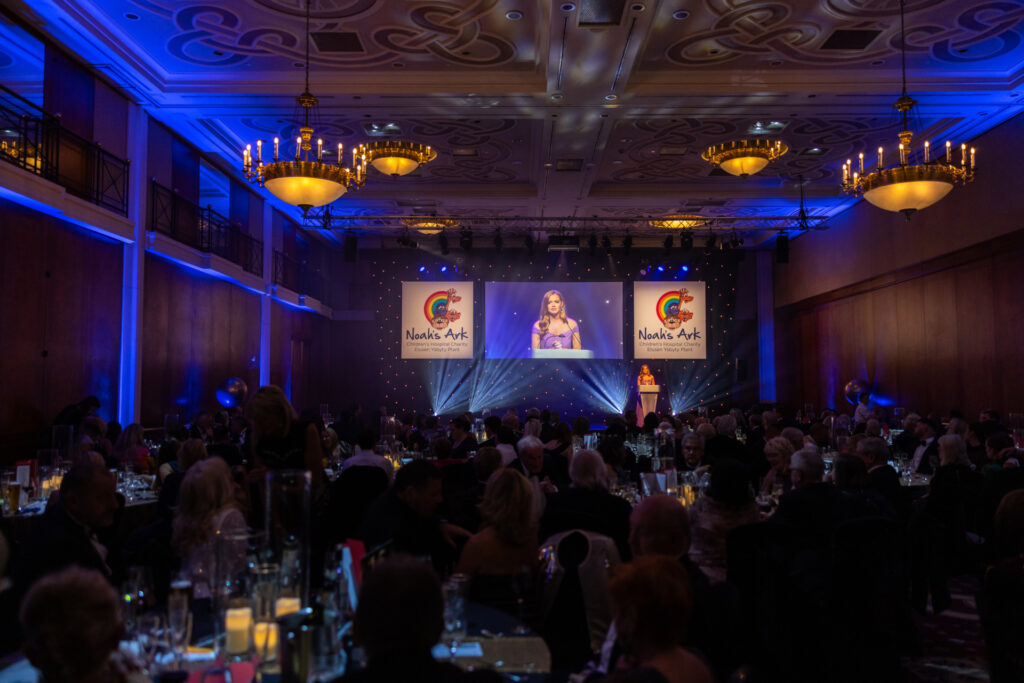 Despite having travelled the world many times over, Dame Shirley has always stayed proudly loyal to her Welsh roots.  She first became a supporter of the appeal to build a children's hospital for Wales 20 years ago, when she selected the Noah's Ark Charity to benefit from the auction of 50 of her gowns at Christie's in London. She became a patron of the charity the following year and has since visited the children's hospital several times and held numerous fundraising events. When the children's hospital opened its doors to the final phase of its development in 2015, the main thoroughfare outside the hospital was named Dame Shirely Bassey Way in her honour.
Speaking at tonight's gala event were Nick and Kelly Finch, parents to four-year-old Olivia, who has been a patient at the Noah's Ark Children's Hospital for Wales since January 2022.  Olivia has grade four, high-risk neuroblastoma and has undergone a programme of gruelling treatment including, high-dose chemotherapy, stem cell transplant, radiotherapy and immunotherapy. After relapsing in March, Olivia is continuing treatment in the hope that her cancer can be controlled.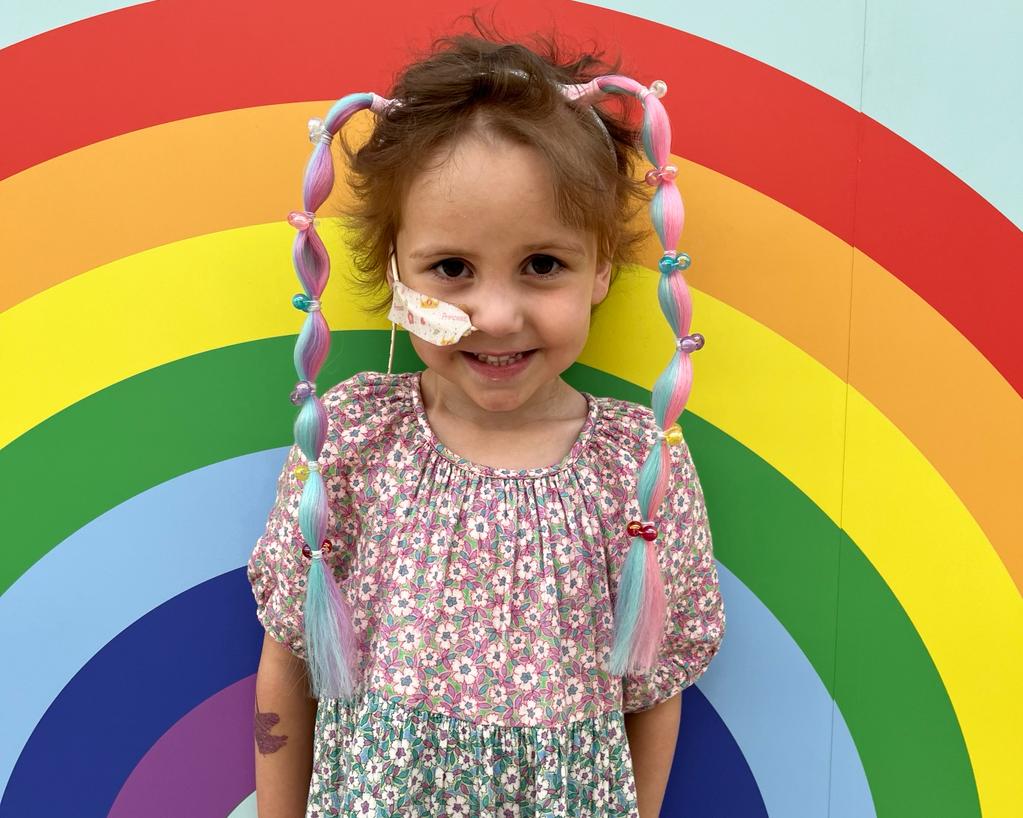 Kelly said: "Olivia is the bravest princess warrior we know.  And part of that is down to the charity that has brought us together tonight.  Thanks to the Noah's Ark Charity, Olivia doesn't see the hospital as a negative place but a place to come and get her nails painted, have a glitter tattoo, play with the therapy dogs and meet up with her favorite characters. The charity goes above and beyond to boost morale and mental health while putting smiles on children's faces.  We're asking unapologetically for people to give generously to the Noah's Ark Charity tonight because without them there would be no rainbow over Noah's Ark for us, just dark clouds. "
Dame Shirely Bassey DBE said: "My career has enabled me to meet many wonderful people and have many wonderful experiences along the way. I can never decide if I sang to travel or travelled to sing but is a privilege and honour to say that I have loved every minute of it.
"But, it is also in my role as a mother, grandmother, and great-grandmother that I treasure above all else. This is why the Noah's Ark Children's Hospital Charity is a cause so close to my heart, and one that I feel immensely proud to have been able to support over the past 20 years."
The charity would like to extend huge thanks to all those who attended the night and to The Royal Mint, Chepstow Plant, Keen, RunTech, Moon and Co for sponoring the event.