Karen and Sandra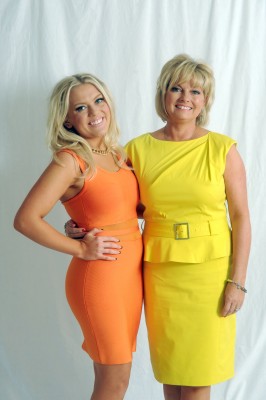 A fundraising friendship. After bonding over the illness of their sons, two friends have forged a lifelong friendship, leading to their second annual event for Noah's Ark.
Karen Clatworthy, from Newport, and Sandra Owen, from Porthcawl, received the devastating news that their sons James and Emyr were diagnosed with acute myeloid leukaemia and non-Hodgkins lymphoma respectively. James and Emyr became firm friends, which made Emyr's death all the more wrenching. James survived, and now both mums have been fundraising for Noah's Ark to thank the charity for all the support the boys received. "Fundraising is a very real way to keep Emyr's legacy alive," Sandra says of their work.
Earlier this year, the ladies raised thousands at their second Ladies Event at the Hilton, Cardiff. "It's a chance to enjoy a great day out, but with a feeling of purpose," Karen says of the event.