Dame Shirley Bassey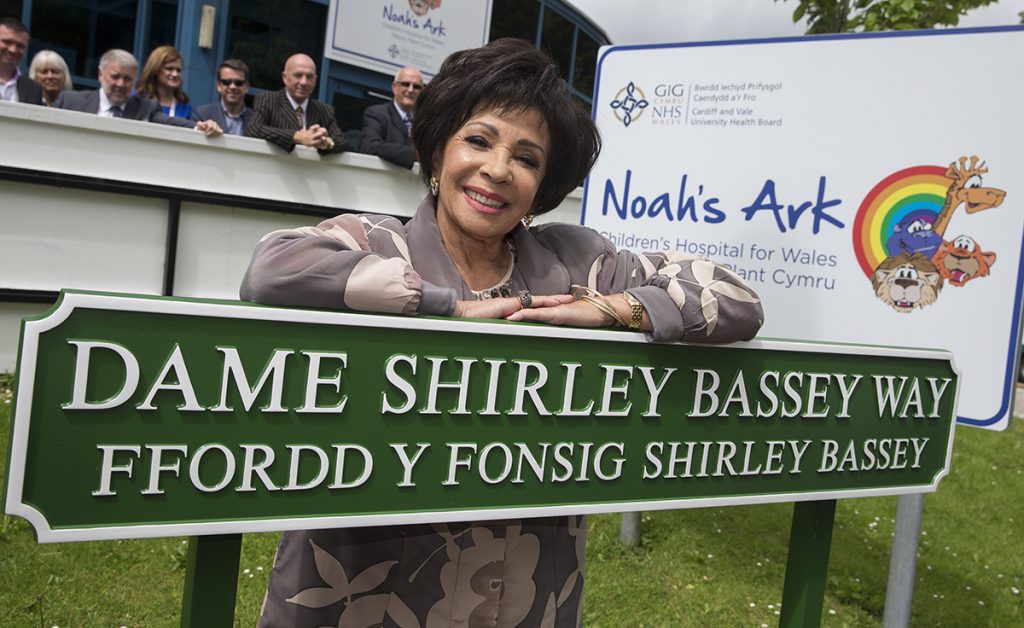 Dame Shirley Bassey needs no introduction. Loved across the Globe she is one of Wales' finest exports.
Hailing from Cardiff's very own Tiger Bay she has had a career spanning over 60 years and is arguably one of the most successful vocal artists of all time. We are honoured to call her one of our patrons.
Dame Shirley chose us as her charity back in 2003 when she auctioned 50 dazzling gowns at the famous Christie's auction house raising £125,000 for our charity.
A year later, following a visit to patients and donning a hard hat to see the building site for Phase One, Dame Shirley gave an amazing impromptu performance at the Diamonds are Forever Ball held in her honour.
After years of committed support, Dame Shirley was thrilled to have the main thoroughfare outside the Noah's Ark Children's Hospital named the Dame Shirley Bassey Way.