Eddie Rabaiotti MBE KStG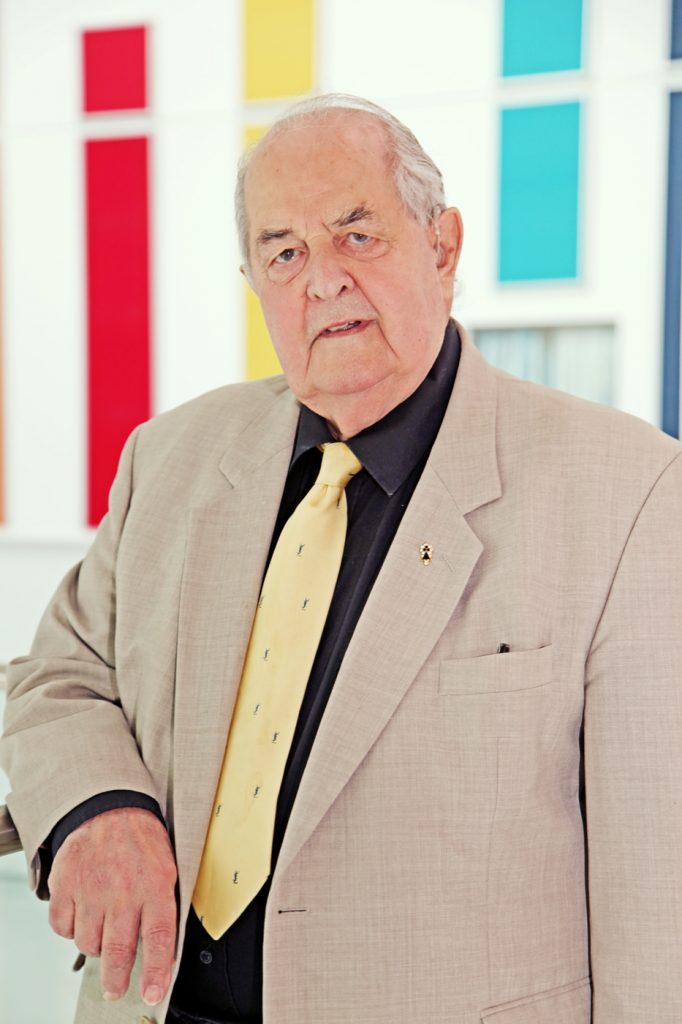 Eddie was born in Llanelli and educated in Hereford and Cardiff. For many years he ran a famous restaurant in Penarth which catered for Princes and Popes, as well as all the friends he made. He was on the board of governors for Riverbank and Woodland Special schools in Ely, Cardiff. He started his charity work with the Prince of Wales Trust forty years ago. Alongside this, Eddie assisted the Variety Club and their work with needy children in Wales. This led to the recognition of a need for a dedication children's hospital in the country.
Eddie was instrumental in the formation of the Noah's Ark Charity alongside Professor Peter Gray, Lyn Jones and Wyn Calvin. He held the Chairmanship of the Trustees for many years and now continues his support as a Trustee, which he has proudly done for twenty-five years.