Ian Beesley – Birchgrove Charity Shop Manager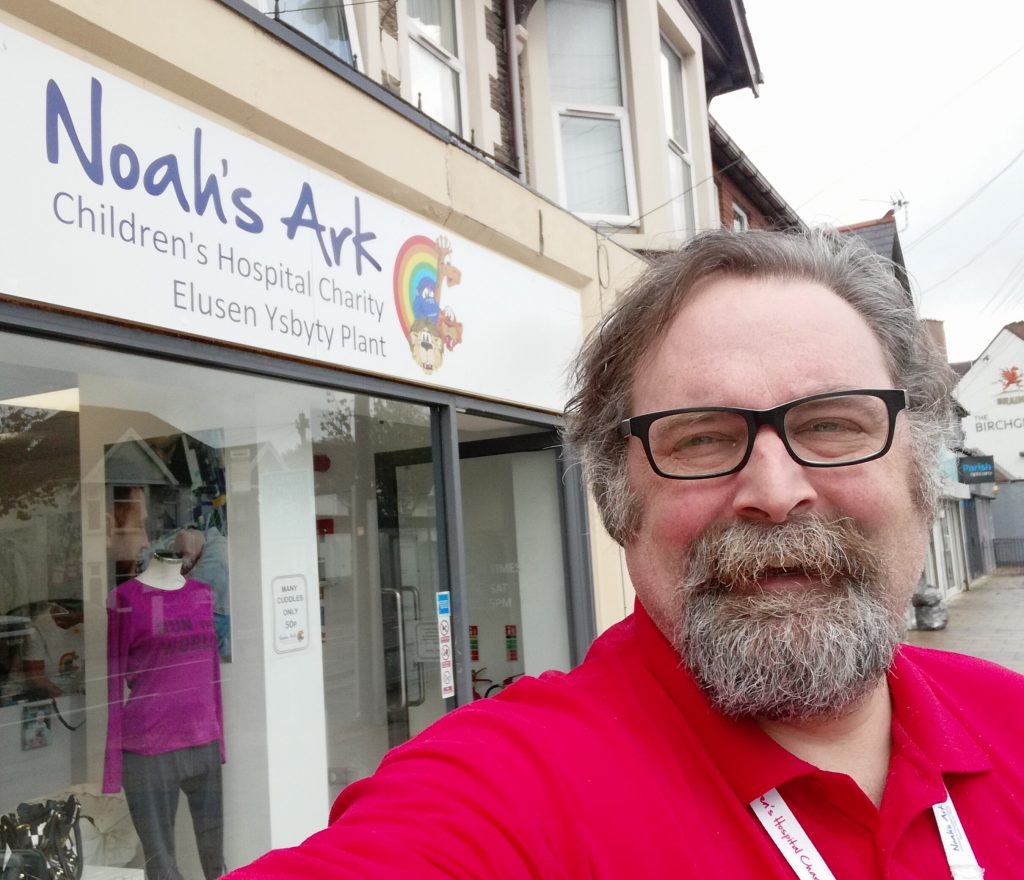 I started with Noah's Ark at the end of April and really hit the ground running. The shop opened in May and we've not stopped since!
I have been involved in volunteering for a very long time either as a volunteer or working alongside a large group of volunteers to get the job done. I've spent the last ten years working as part of the shop team for another local children's charity and found it to be enormously rewarding work.
In my spare time I enjoy going to the cinema to introduce my teenage boys to the wonders of good films, we also enjoy geocaching, cooking & table-top gaming.