Lyn Jones OBE CStJ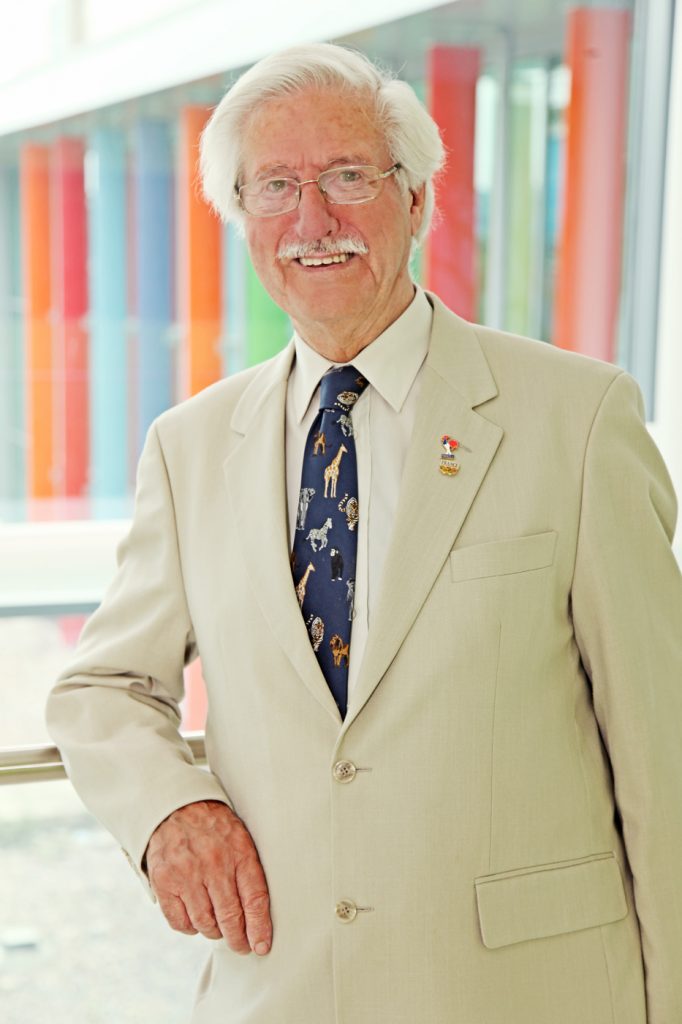 Lyn is our President here at Noah's Ark. The founder of the Noah's Ark Children's Hospital Charity, Lyn campaigned for over decade to ensure that a Children's Hospital for Wales was on the healthcare agenda. And his efforts were rewarded when the charity got the green light to start raising money for Phase One building work back in the year 2000.
Lyn originally chaired the charity's steering group, and then officially took on the role of Chair of Trustees, heading up a dedicated board who looked after the interests of the charity and strove to raise the £8 million needed to build the future hospital.
During his time with Noah's Ark, Lyn's many achievements and tireless work have seen him rise to Chair and then President, earlier this year. He received his OBE in 2013 to recognise his significant and vital contributions to the charity, as well as his passion for healthcare improvements for children in Wales.