Jack's story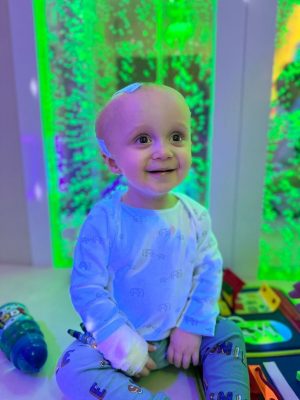 One-year-old Jack was a happy and healthy little boy until, on February the 10th,  he fractured his skull after an accident at home.
Jack fell and knocked his head on the kitchen floor.  Though upset and disorientated at first, he did eventually settle.  But mum, Jessica, knew something wasn't right and she and her partner, Jamie, decided to take Jack to the nearest emergency unit to be checked.  On the way there, Jack started vomiting and became unresponsive.  He was put into an induced coma to keep him alive while he was taken by air ambulance to the Noah's Ark Children's Hospital in Cardiff.
Jessica said: "We were unable to travel with Jack but received a police escort. Before setting off they gave us an opportunity to say goodbye. After the longest journey of our lives, we arrived in Noah's Ark Hospital not knowing if our baby boy had survived the journey or not.
"What we were greeted with was like something from a film. A room full of staff ready and prepared to treat our baby. Jack looked so small when he was being wheeled in on an adult-sized trolley. He was covered in so many tubes and wires that from further away you would have thought they were just wheeling in a trolley of equipment, but our boy was amongst it all, fighting for his life."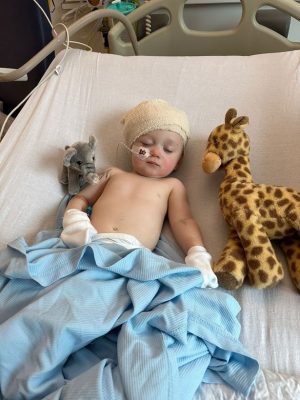 During the fall, Jack had fractured his skull and a resulting bleed was putting pressure on his brain. He underwent emergency neurosurgery to relieve the swelling and spent 72 hours on the paediatric critical care unit in an induced coma until he was stable enough to be moved down to Owl Ward to continue his recovery.
Now nearly four weeks on, it isn't clear yet whether Jack will have any lasting brain damage. But despite everything he's been through he is showing big  signs of recovery. Despite being told he may not regain any speech or use the left side of his body, Jack is already back on his feet and saying some words.
And despite all they've also been through as parents, Jessica and Jamie are determined to give back to those responsible for saving their son's life.  The family have set up a Just Giving page to raise money for the Noah's Ark Charity, Llanelli First Responders, Ronald McDonald House Charities UK, and Wales Air Ambulance, raising an incredible £25,000 to date!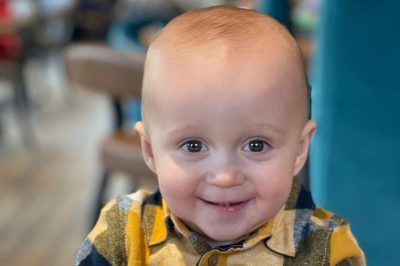 Jessica said: "The Noah's Ark Charity ensures that treatment and outcomes for children can continue to improve by funding new and innovative medical equipment and facilities. They also fund the nice things too.  While Jack was on the high dependency unit, he had the opportunity to play in the sensory room and was given toys and a play mat to use in his hospital room. He also had a lovely visit from Teddy the therapy dog, whose presence made Jack so happy and intrigued when Jack had been very tired and showing little interest in anything."
Jack is now at home and continuing his recovery but will continue to receive regular check ups over the coming months at the Noah's Ark Children's Hospital.