Jacob's story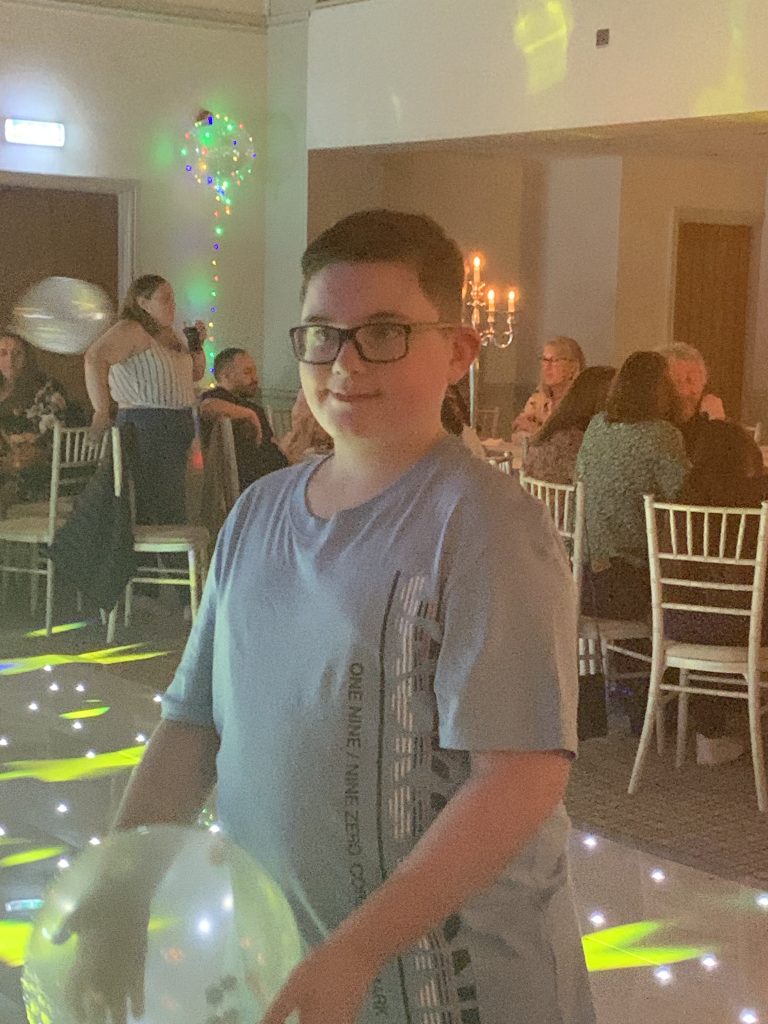 Jacob was diagnosed with epilepsy at only a few hours old. He spend his first few weeks on the neonatal intensive care unit while the clinical team worked to bring his condition under control. Thankfully, with the right balance of medication, they were successful, and Jacob was soon stable enough to go home to lead a normal life.  And that's how it stayed for a long time until at the age of seven, Jacob had a huge seizure in his sleep on Boxing Day.  Thankfully, his mum Sharon had been sleeping in the same room as they were staying with her mum at the time. But it being Christmas, the wait for an ambulance was long and Sharon had to watch helplessly as her son's seizure continued for another 45 minutes.
Jacob was taken to the local hospital for investigation.  Confident that it was just a one off, he was discharged by his doctors the following day, only to have another seizure two days later.  The medication that had worked so well at keeping Jacob's epilepsy at bay for seven years was increased, but this time to no avail. The seizures were intensifying, and he was referred to the Noah's Ark Children's Hospital for Wales for further assessment.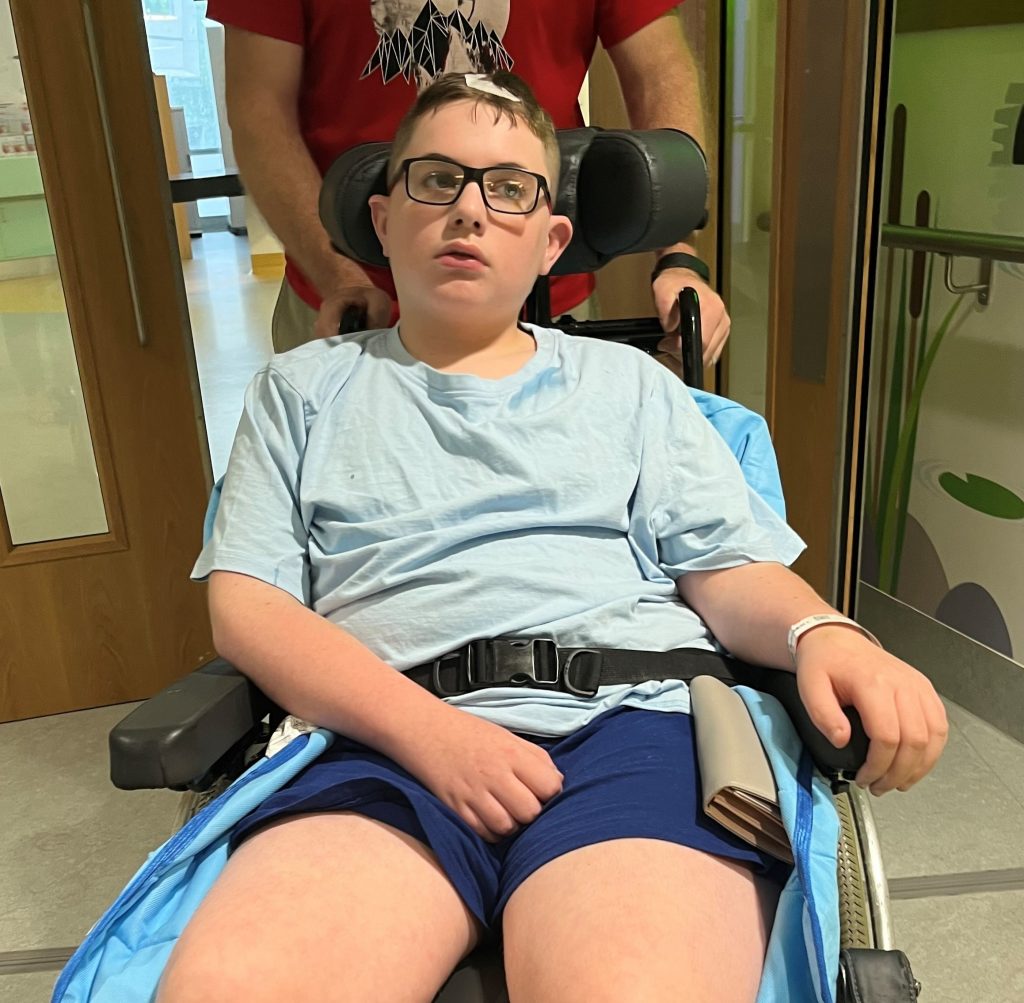 Over the following years, Jacob underwent countless tests and his clinical team perused endless avenues of treatment, but nothing worked.  By this point, Jacob was taking five different types of medication and, concerned that the seizures were starting to have lasting damage on his brain, the team at Noah's Ark referred Jacob to their colleagues at Great Ormond Street.  There, after weeks of intense investigation into the route of Jacob's epilepsy, his mum Sharon was given a devastating choice.
Scans to monitor the effect of the seizures on Jacob's brain had revealed that accumulative and irreversible damage was being made to Jacob's brain. Sharon was told that without drastic intervention the seizures would, over time, erode her son's brain permanently, resulting in serious cognitive impairment.
As Jacob's epilepsy was resistant to medication, the only option open to him was a hemispherectomy, where the left side of his brain would be disconnected from the right. Sharon was told that the treatment was highly effective in curing epilepsy.  But the side effect of treatment was physical disability and until Jacob had recovered from the surgery, there was no knowing how severe. Sharon was prepared however for the chance that her son might be permanently paralysed and perhaps even, unable to speak.
It was an agonising decision for Sharon, made even more acute because of the restricted window of time in which the surgery could be performed. Eventually, faced with the certainty that epilepsy would eventually rob her son of a future or the distinct possibility that the hemispherectomy could, she opted for the surgery.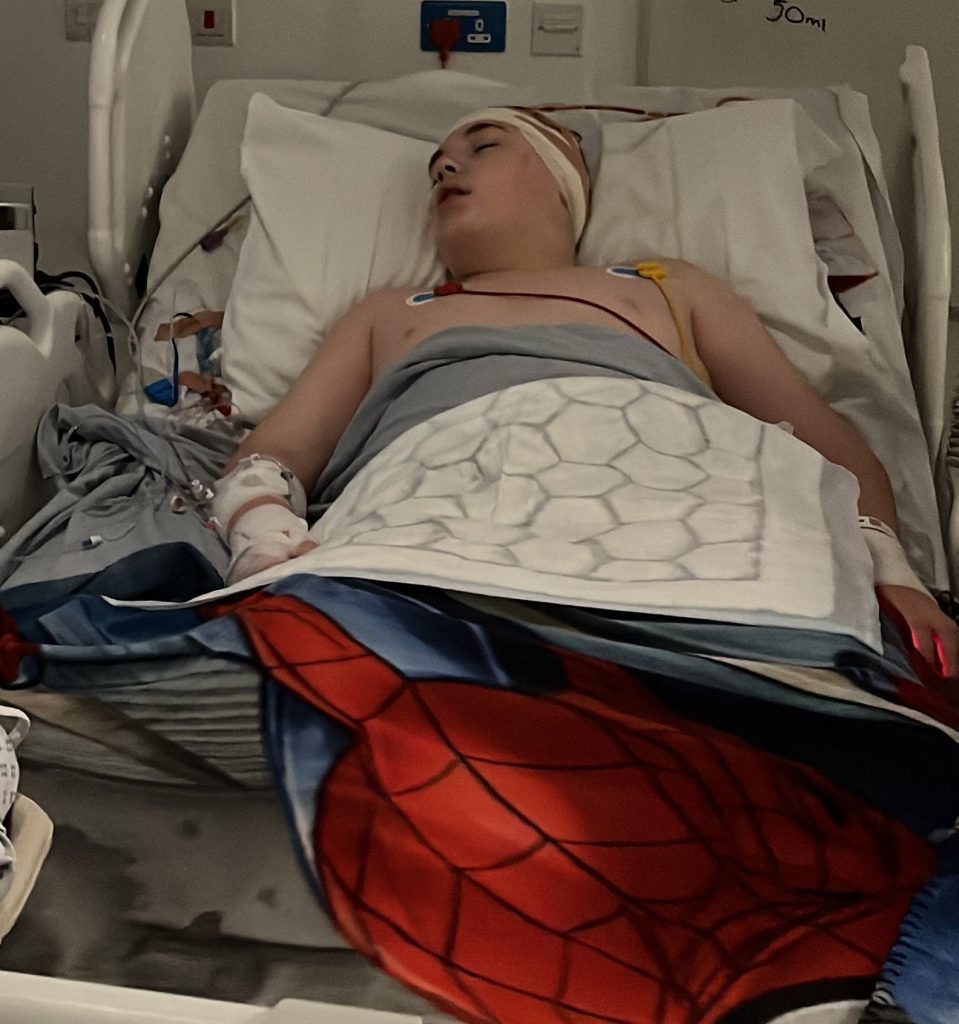 Jacob walked in to the operating theatre chatting to his nurses and came out unable to sit or really speak.  Sharon says: "Jacob had lost the use of his right arm, leg and the right side of his face. He basically looked like a stoke victim and my first thought was 'what have I done?'   Though I was told that, over time, things would start to improve as the brain re-wired itself, Jacob's rehab team were very clear that our goals needed to be small and realistic ones.  We made our way back to the Noah's Ark Children's Hospital for Wales for a twelve week course of rehab, setting ourselves the ultimate target that, at the end of it, Jacob would have gained enough independence to walk to the toilet on his own. But, thanks to Jacob's determination and the dedication of the team at Noah's Ark, he achieved so much more."
"When we first arrived on Island ward, both Jacob and I felt very flat. He needed hoists to move him and I was beginning to wonder if he would ever forgive me for the decision I'd made to go ahead with the surgery. But the rehab team where absolutely focussed from the outset on gaining Jacob's trust so that they could build a rapport and get the very best out of him.  They went above and beyond to find out what made Jacob tick, even creating a splint so that he could play his guitar one handed, which also helped to strengthen his weak arm."
With the help of the hydrotherapy pool and the specialised exercise bikes that Noah's Ark supporters helped to fund, Jacob started to regain his strength, at first regaining his neck control and then the mobility in his legs and weak arm. Through Jacob's sheer determination, he also started to walk, far further than the distance they had set as their ultimate goal.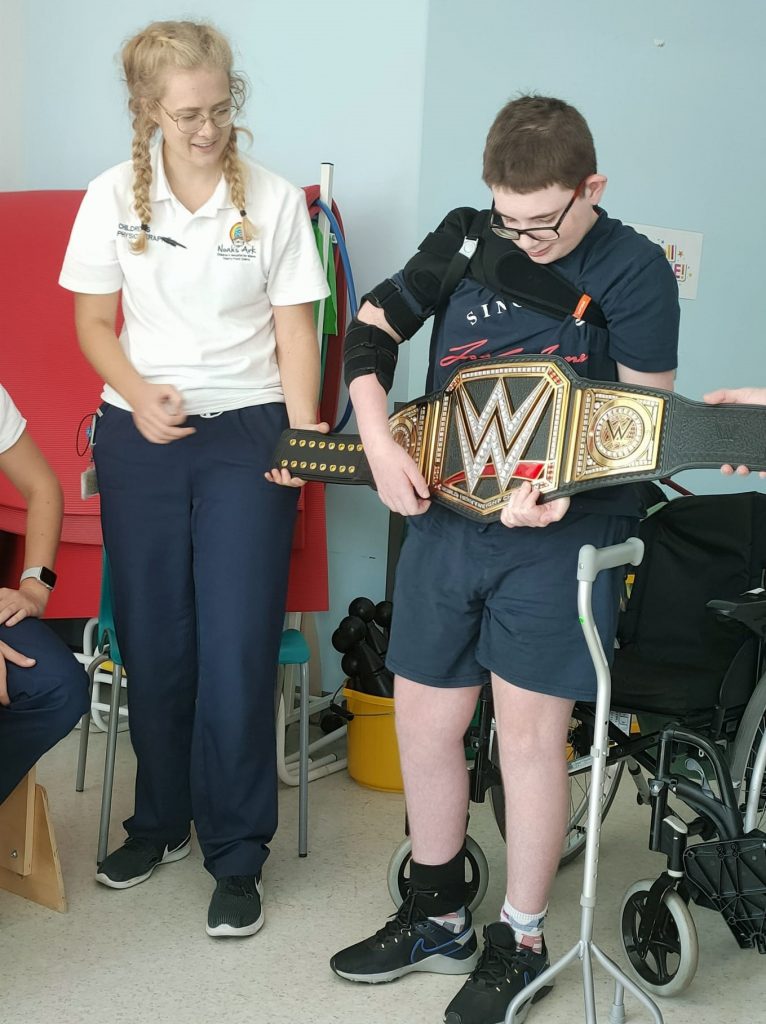 At the end of a long four months, Jacob was finally well enough to leave hospital – on his own two feet.  Knowing that Jacob also loves WWI, the charity worked with his rehab team to throw a special leaving party for Jacob in which he got to hold a real WWI wrestling belt gifted to Noah's Ark by the organisation.
Sharon said: "This is amazing.   I agonised so much at first about my decision to go ahead with the surgery and it was so painful to see how much Jacob struggled at first.  But the whole team here have worked miracles. Jacob's epilepsy is cured and I'm beyond proud to see him standing there today holding the belt like the real life warrior that he is!"