Otis' story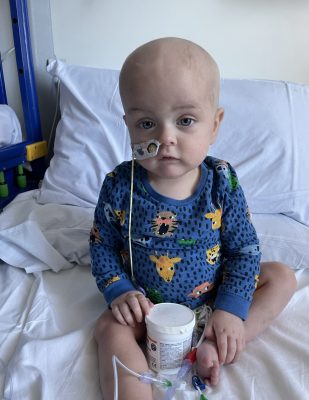 Toddler Otis, from Newport, was just six-months old when he developed a rash that would get progressively worse throughout the day. By bedtime he would be completely covered but each morning it would be completely gone.
His parents Tara and James took Otis to the GP several times but were initially told that the rash was related to tonsillitis or hives. Six weeks later, Otis spiked a temperature of over 40 degrees and Tara, and James were told to take Otis straight to their local hospital in Cwmbran. It was feared that Otis may have Paediatric Inflammatory Multisystem Syndrome (PIMS) – a condition that occurs weeks after someone has had the virus that causes coronavirus (COVID-19).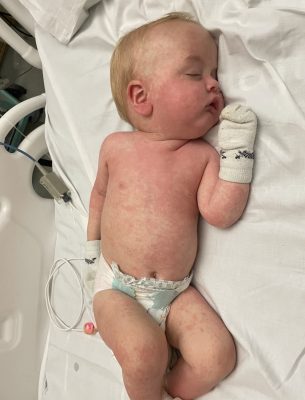 Otis was admitted but deteriorated rapidly. He went limp and grey, his SATS were dropping, and he was put on a fluid drip. Doctors were puzzled by Otis' condition and transferred him to the Noah's Ark Children's Hospital for Wales for further tests.
Tara says: "I think we saw every consultant in the Noah's Ark Children's Hospital to rule out one thing or another. Otis was put on steroids and had a bone marrow aspiration which was awful. His blood marker was in the 1000s when it should have been 50."
After two long months at Noah's Ark and with condition continuing to deteriorate with no clear explanation why, Otis' clinical team reached out to their colleagues at GOSH who agreed to review the little boy. With both teams initially suspecting a severe flare up of systemic juvenile idiopathic arthritis, Otis' case was assessed by rheumatology.  But, after a series of more detailed tests, he was finally diagnosed with macrophage activation syndrome (MAS), a life-threatening condition which causes a persistent high-grade fever and a sepsis-like condition. The underlying genetic cause of Otis' condition is still unknown, and research is being carried out by specialist medical professionals to hopefully determine a clear diagnosis.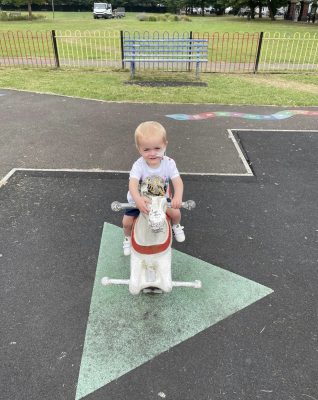 In March this year, Otis underwent a bone marrow transplant to improve his increasingly worsening condition. To the great relief of his parents, the procedure has so far been a success, but it is not yet known whether it has been curative. Otis is now recovering well and continues to visit Noah's Ark three times a week for checks. His cells are currently 100% donor, which means that the infection markers are now under control. He still has a Hickmann line which allows antibiotics to be given directly into the bloodstream and an NG tube which carries food and medication directly to the stomach through his nose.
Tara says: "Otis is an amazing, incredibly happy and content almost two-year-old. Despite everything he has faced in his short life he is so strong and happy and never lets anything get him down. Due to Otis' condition, he still can't mix with any children under 12 apart from his big brother Luca, he isn't able to go swimming or attend any baby classes."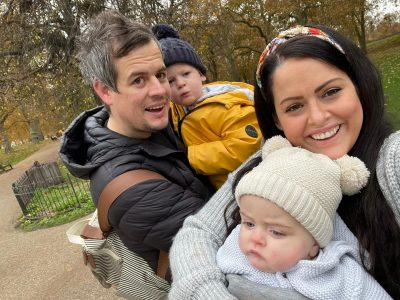 As a thank you for the care that Otis has received, the family have signed up for this September's Superhero Dash which Tara and James will use as a warmup for the Cardiff Half Marathon which they are also taking part in as part of #TeamNoahsArk.
Tara continues: "We have raised £800 so far but have a target of £1000 with any more than that being a bonus. It's a drop in the ocean for being so amazing with Otis. If we have to run 13 miles to say thank you then that's what we will do."
The Noah's Ark Charity still has gold places available in this October's Cardiff Half. To sign up visit https://noahsarkcharity.org/cardiff-half-marathon-2022/
To join Otis on our Superhero Dash, visit https://noahsarkcharity.org/superhero-dash/