Owen's story
During the time of COVID19, hearing positive stories from our patients and their families about how the Noah's Ark Children's Hospital for Wales has helped, is so inspiring and uplifting.
Meet Owen. Owen is 11 years old and has ulcerative colitis. His Dad, Rhys, shares his experience and how hospital staff supported him.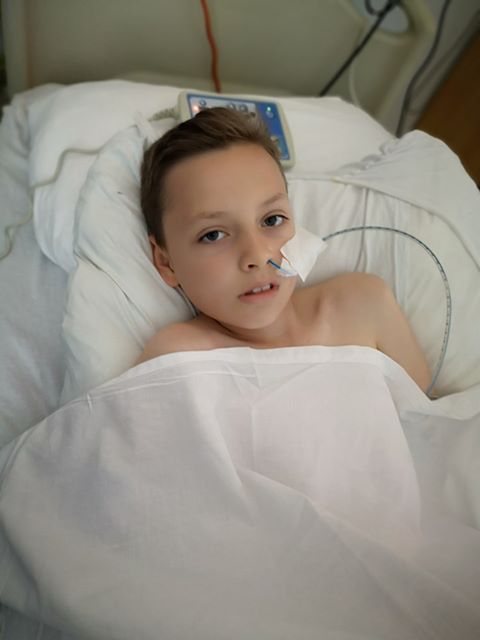 "His story started in February 2019 when Owen was nine years old. He was admitted to Glan Gwili Hospital on 22 February 2019 with severe DV. He was then transferred to Morriston Hospital after 12 days for further investigation. After being seen by Dr Cosgrove, he concluded that Owen had ulcerative colitis. Straight away, Owen was started on the required medication – steroids and immune suppressants. His condition showed no improvement so biological help was the next step.
After his first dose of a medication called Infliximab, Owen showed slight improvement and he was allowed home providing he came back in to HDU for his second dose on his 10th birthday. By this time, the biologicals were no longer working and a couple of days later Owen was admitted to Morriston Hospital, then transferred to the Noah's Ark Children's Hospital in late March.
The team in Cardiff were already aware of Owen and his condition. They knew there was the possibility of Owen needing surgery to remove his large bowel and have a ileostomy fitted. This surgery would save Owen's life. We were on Jungle ward and under the care of the IBD team and surgeons. Dr Hutton visited us a couple of times each day and on 4 April, he decided Owen would need surgery that day. We prepared Owen with Dr Wahid for the surgery and he took it like a champ. He's my hero.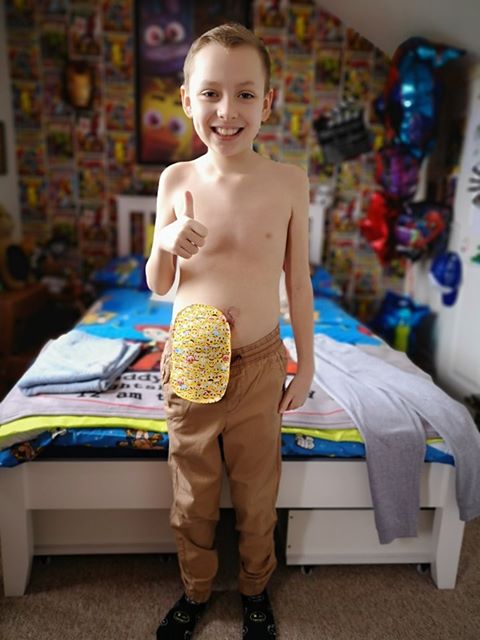 Owen was having his large bowel removed and being fitted with an ileostomy. After nine hours in surgery Dr Hutton advised that everything went to plan, and he was recovering well on the high dependency unit (HDU). The next morning, we were taken to Owl Ward to recover. By this point Owen had lost almost half his body weight and was very weak. Thankfully, we were in the right place. Owen was receiving regular fluid, TPN (intravenous nutrition), antibiotics and pain management. The nurses were incredible; Nicola, Kirsty, Eric, Fahana, Ryan, Dan, I could go on for pages. These auxiliaries, physios, dieticians, and doctors, were incredible. They might not remember me, but I'll always remember them as they were instrumental in Owen's recovery.
After a couple of weeks, Owen was allowed home and improved every day. Then the last day of school in July, I took Owen to Morriston with a suspected blockage in his small intestine. He was immediately blue lighted to the Noah's Ark Children's Hospital where he received fluid resuscitation followed by emergency surgery some hours later. This was the most distressing time but he was in the right place. Dr Folorami was on call to save Owen that Saturday. There is something very calming about the surgeons I met. They always gave us much needed reassurance.
After another long open surgery, Owen spent the night on HDU and was sent back on Owl ward the next morning to recover. The same familiar faces came by to support Owen in his recovery. It is amazing how the staff at Noah's Ark and other hospitals go about their day, maybe at times unaware of how important they are to so many of us mums and dads. They are as important to me as my son and daughter's first steps, the first time they called me Dad, the first time their little fingers wrapped around my index finger as I looked at them with glee. For someone who is seldom emotional, I fill with emotion even as I write about it.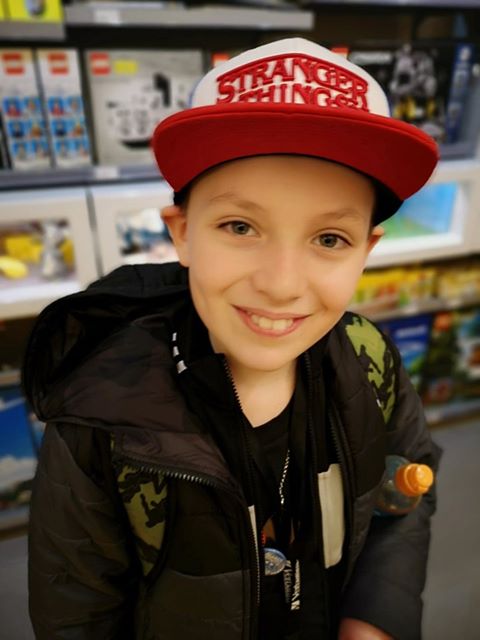 Thank you to Noah's Ark, Dr Cosgrove Dr Wahid, Dr Davies, Dr Hutton, Dr Folarami and the rest of the team especially the countless nurses (many of whom Owen still talks about now), physios and play staff on Owl ward for all of the attention they gave Owen during his many stays. Without you, there would be no celebration this year or any other. I will continue to be grateful every day for keeping my son with me. I hope seeing his progress will offer a little inspiration at a difficult period.
From a forever grateful Dad,
Rhys