Let's step the length of Wales together for our nation's children's hospital!
Times are tough so let's turn this around and do something to make us feel good!
The tip to the toe of Wales is 187 miles – or 421,000 steps. Sounds like a lot doesn't it? But a family of four stepping for just half an hour each day would do that distance together in just 19 days! You could even do the exact same all on your own in 75!
Just sign up for your free pack below and we'll send you easy pre-counted step activities that include everything from an outdoor walk to a half hour kitchen disco! So there's no need for a Fit-bit.  In fact all you need to do is choose your daily activities, add them up on our weekly step challenge tracker and get your family and friends to sponsor your challenge.
Then, when you've completed your steps and raised your funds, we'll send you each a medal – a lasting reminder that, during even the most difficult of times, you and your family pulled together to help other families in need.
Sign up is FREE! We just kindly ask that you aim to raise £35 per person or £75 per family.
We'd love you to join us for our virtual Step Challenge but please make sure to keep yourself and your family safe while you do it.
From Friday 23rd October – Monday 9th November, please stick to the national Wales lockdown restrictions. Be sure to do your steps in your local area with members of your household. For more information about the new restrictions, please visit: https://gov.wales/coronavirus-firebreak-frequently-asked-questions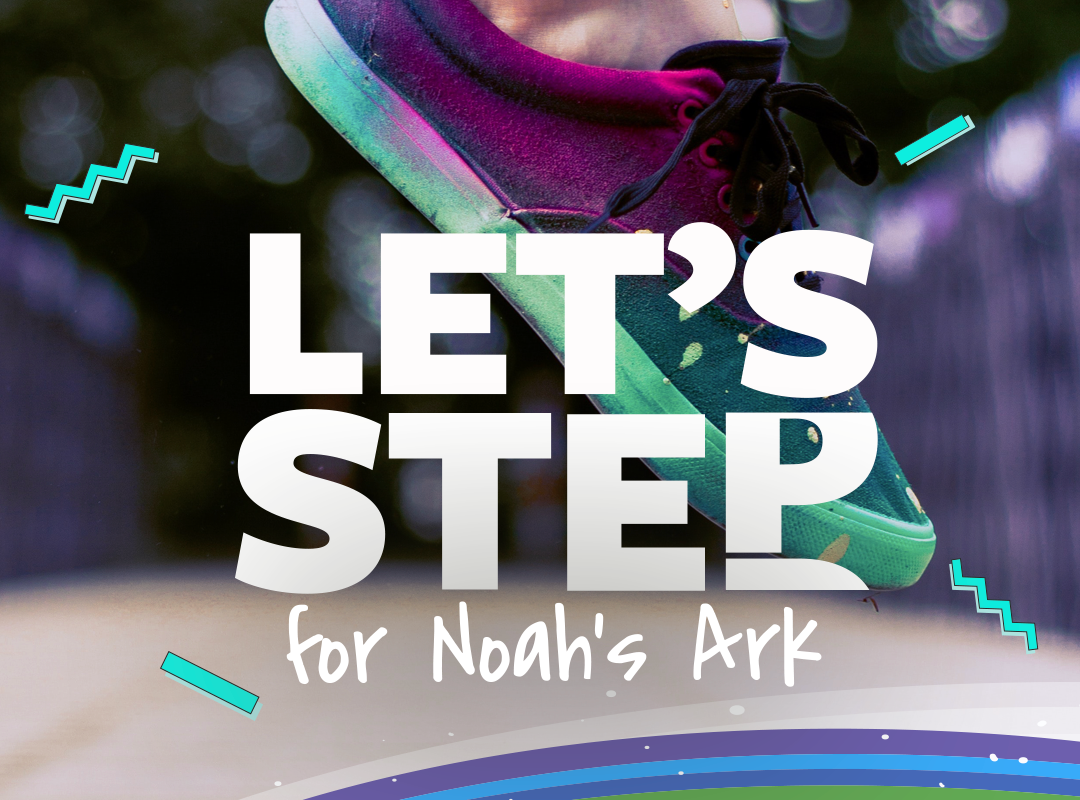 And there's more good news! When you hit your fundraising target, your funds will be DOUBLED in a special Noah's Ark Step Challenge match giving pot! So you and your sponsors will be helping double the amount of families in need.
Help us show the families and staff at our nation's children's hospital that we're still here for them by joining our Noah's Ark Step Challenge!
Just fill in the form below and we'll email you your pack ASAP!