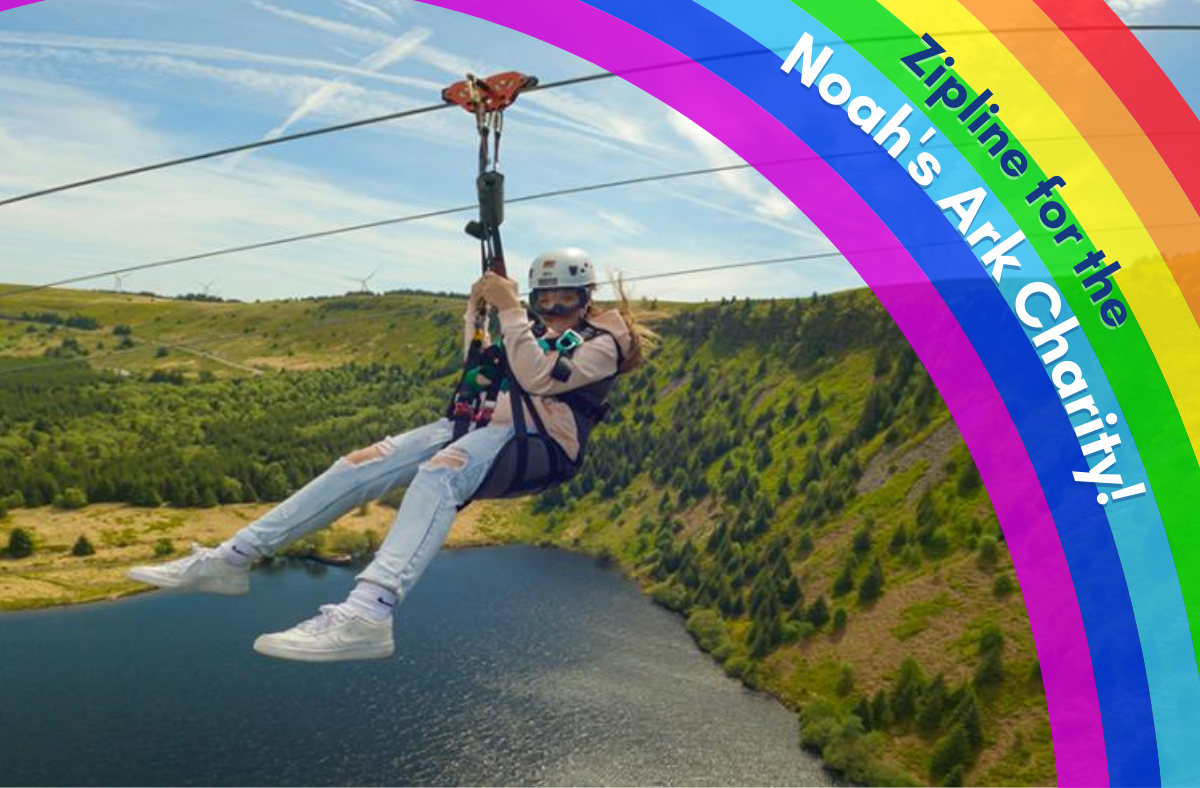 Get ready to face your fears and fly the world's fastest seated zipline in aid of Noah's Ark!
Are your ready for the thrill of a lifetime? We've teamed up with Zip World and have spaces available for this amazing 2022 challenge which will see you flying across the Welsh countryside, all while raising funds for the Noah's Ark Charity.
Date: Saturday 30th April 2022
Location: Zip World Tower, Hirwaun, Aberdare
Registration fee: £20 per person
Minimum fundraising target: £100
You will take the flight of the Phoenix, the world's fastest seated zip line, with four parallel lines in two separate zip zones.
Nestled in the Rhigos mountain range, and boasting stunning panoramic views, this adventure hub is situated at the old Tower Colliery coal mining site.
Enjoy the beautiful facilities and refreshments at Tower's Adventure Terminal, where you will check-in, meet the Noah's Ark Charity team, kit-up, grab a bite to eat, and enjoy the wonderfully restored Colliery site, where old meets new. All while raising funds for a fantastic cause!
Info you'll need to know:
Riders need to be 7 years+ to zipline on the Phoenix.

One adult can supervise up to 3 children.

Minimum height restrictions:1.2m (and max height of 2m)

Minimum weight 25kg (and max 120kg)

Sensible footwear must be worn. It is recommended that shoes cover your
toes and provide good ankle support.

You cannot take part if you have weakness in the neck/spine or if you are taking beta blocker or blood thinning medication. If you have epilepsy you must be seizure free for at least 12 months or hold a valid driving licence. If you have any queries or concerns about medical conditions please contact accessibility@zipworld.co.uk

Registration cost £20. We ask that you then raise an additional £100 in sponsorship for the charity.

The money you raise in sponsorship will help children like these………