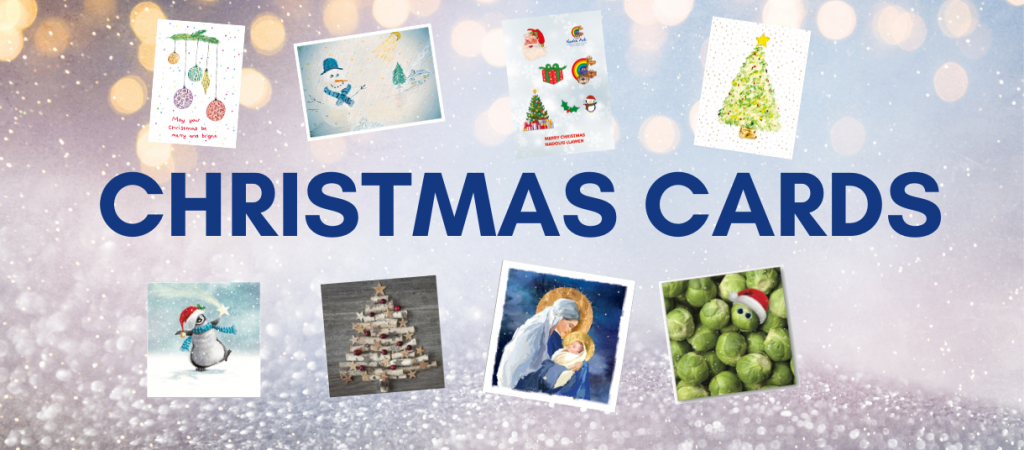 Please note: All prices include postage and packaging.
Our special edition Christmas cards for 2022 feature artwork created by our four young ambassadors.  Fizz, Iolo, Mia and Poppy all have first-hand experience of the Noah's Ark Children's Hospital for Wales and feel very proud that the cards they have created are raising funds to help others like them.  The cards come in packs of eight with two of each design. On the back of the cards you can find out a bit more about their inspiring stories.  All cards have a bilingual seasonal message on the inside. Scroll down to buy yours!

We also have a range of traditional Christmas cards for you to choose from. As with our ambassador cards, each feature a bilingual message on the inside and prices include postage.